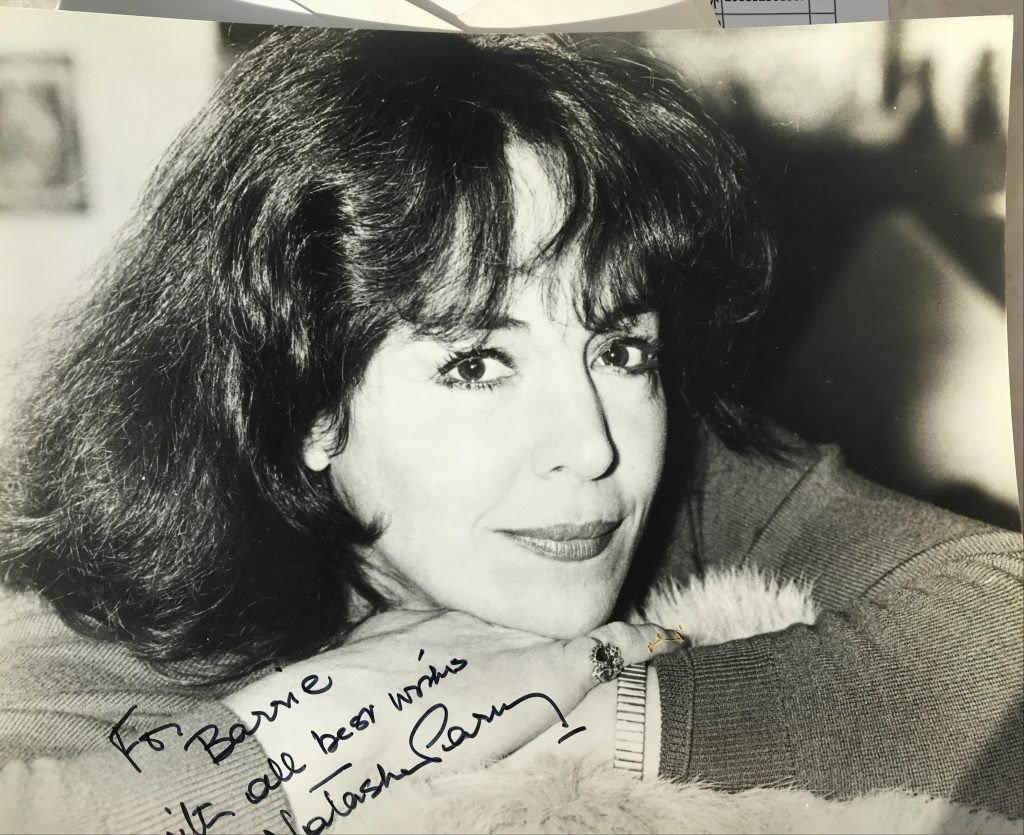 Natasha Parry obituary in "The Guardian" in 2015.
Natasha Parry who has died aged 84, was an actor of exceptional poise and beauty. Her career was inescapably defined by her marriage, at the age of 20, to the director Peter Brook, with whom she worked many times in productions of Shakespeare, Chekhov, Anouilh and Beckett. She was also a vital part of Brook's experimental, theatrical work in Paris, Persia (as Iran then was) and the villages of Africa. But Parry also had an independent career in films that marked her out as a fine screen actor.
Her origins were romantically mysterious. She was born in London. But John Heilpern, in Conference of the Birds, which records Brook's expedition through Africa in 1972, describes Parry thus: "The daughter of a Russian who fled the revolution and is said to be related to Pushkin, her first father was a gambler and newspaper man, her stepfather a film director."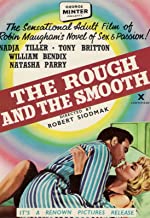 It may have been partly through the influence of the latter, Gordon Parry, whom her mother, Lusia, married when Natasha was very small, that Natasha made her screen debut at 19 in an Ealing Studios drama, Dance Hall (1950), co-starring Diana Dors, Petula Clark and Kay Kendall. Directed by Charles Crichton, the film was a forerunner of the British cinematic realism one associates with the 1960s and Parry made an instant impression. "Slender, dark and full of life," enthused one critic, "Parry reminds one of Sylvia Sidney when her oriental kind of beauty first hit the screen." Of the films Parry went on to make, the most memorable were Knave of Hearts (1954) directed by René Clément, in which she played opposite Gérard Philipe, and Midnight Lace (1960), which showed Doris Day being terrorised by a mystery caller.
If Parry's film career was intermittent, it was partly because her life was changed by her marriage to Brook in 1951. Brook himself describes in his 1999 memoir, Threads of Time, how he was captivated by Parry when he first met her in an interval at Covent Garden and how he zealously pursued her to Paris. Once married, they became a vital part of London's artistic life.
They first worked together in an American TV production of King Lear in 1953, in which Parry played Cordelia to Orson Welles's King Lear. They were back in New York in 1959 in a Broadway production of Anouilh's The Fighting Cock, where Parry played opposite Rex Harrison. And when Brook set up his International Centre for Theatre Research in Paris in 1971, Parry – with what Brook called "her exquisite and fragile insistence on truth" – was an integral part of the exploratory workshops.
For Parry there were occasional opportunities to work with other directors. In 1968 she was a striking Lady Capulet in Franco Zeffirelli's film of Romeo and Juliet. In 1978 she also joined – all too briefly – the Royal Shakespeare Company to play Phaedra in David Rudkin's version of Euripides's Hippolytus. She was part of a strong cast that included Michael Pennington in the title role and Patrick Stewart as Theseus but it was Parry's Phaedra that made a lasting impression: she conveyed both the agonised guilt and moral worth of a woman driven to ruin by her uncontrollable passion for her stepson.
In later years, Parry went on to give equally memorable performances in Brook productions. She played the bankrupt landowner, Madame Ranevskaya, in a startling stripped-down production of The Cherry Orchard in Paris in 1981 with Michel Piccoli as her brother, Gayev. In 1988 Brook revived it in an English-language version at the Brooklyn Academy of Music where Parry's performance prompted a rave review from Frank Rich in the New York Times: "When the beautiful Natasha Parry returns to her estate from Paris, her brimming eyes take in the auditorium in a single sweeping glance of nostalgic longing but when she says 'I feel like a little girl again' the husky darkness of her voice fills in the scarred decades since childhood."
Parry was also superb in Brook's production of Beckett's Oh Les Beaux Jours(Happy Days) at London's Riverside Studios in 1997. Playing Beckett's half-buried Winnie, Parry not only presented her as a refined, cultivated woman using decorum to keep chaos at bay. Because she performed in French, Parry also brought out the exquisite musicality of Beckett's text so that the phrase "Et maintenant?" chimed through the evening like a refrain.
Parry was last seen in London in Brook's The Tragedy of Hamlet at the Young Vic in 2001: as Gertrude to Adrian Lester's Hamlet, she displayed the delicate sensibility that characterised all her work. In one sense, it is frustrating not to have seen Parry more often on stage or screen. But she was an invaluable partner to Brook and a distinguished actor in her own right, who invested everything she did with beauty, stillness and an inviolable quest for truth.
She is survived by Brook and their two children, Irina and Simon.
• Natasha Parry, actor, born 2 December 1930; died 23 July 2015