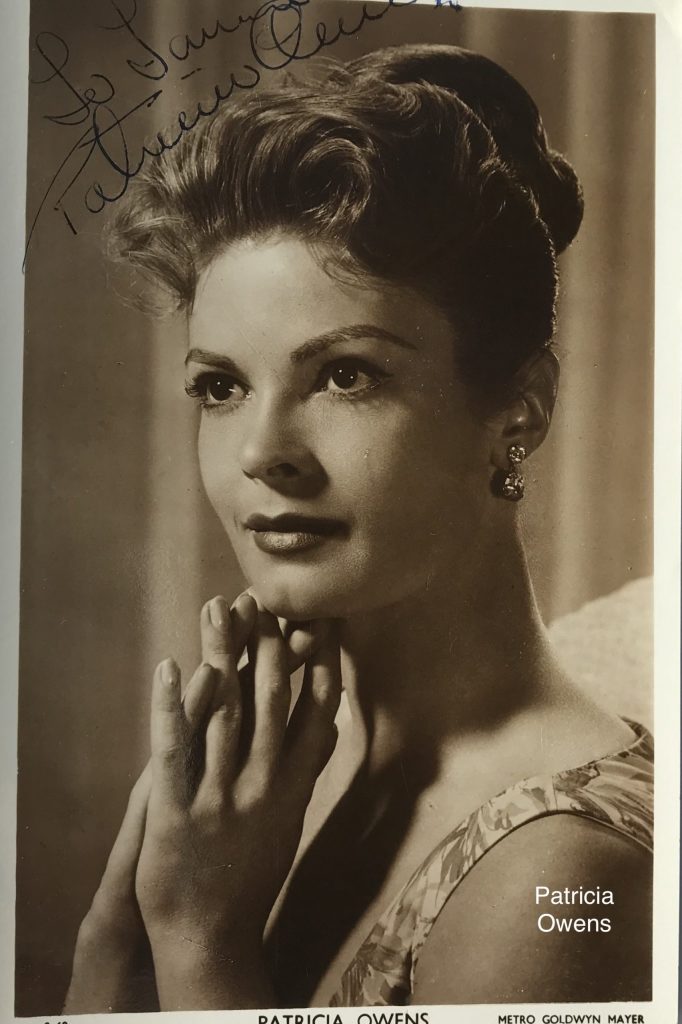 Patricia Owens (Wikipedia)
Patricia Owens was a Canadian-born American actress, working in Hollywood. She appeared in about 40 films and 10 TV episodes in a career lasting from 1943 to 1968.
She moved to England in 1933 with her parents (her Welsh father Arthur Owens was later to become an MI5 double agent), and ten years later, at age 18, she made her motion-picture debut in the musical comedy Miss London Ltd.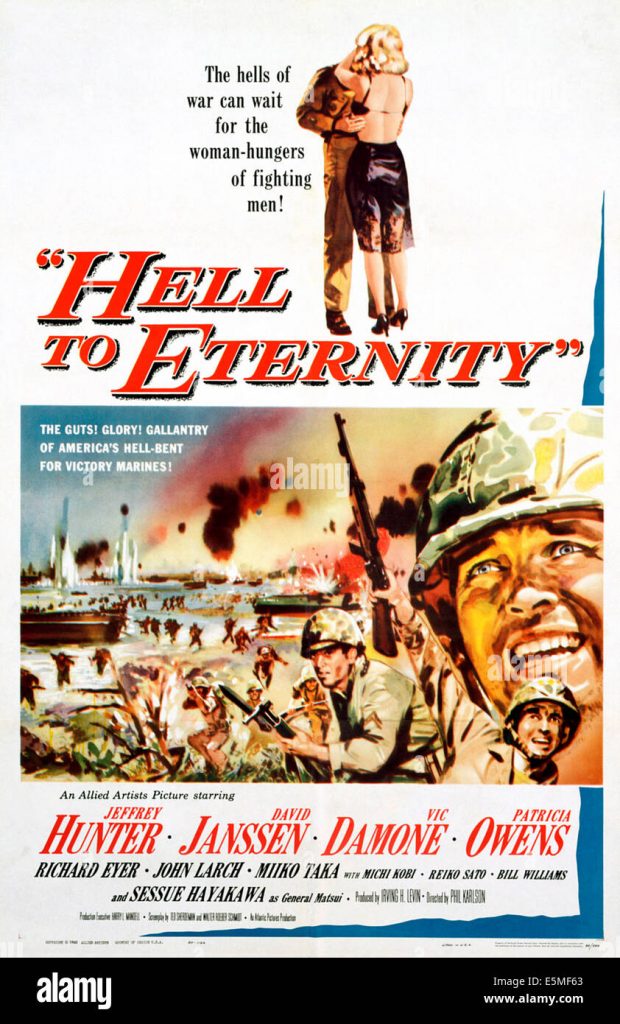 The following year, she had a small role in Harold French's social satire English Without Tears. Her career continued in this manner for a few years, Owens getting ever-larger roles in movies.
Her career received a boost when she was seen by a 20th Century Fox executive while performing in a stage production of Sabrina Fair and was offered a screen test.

The result was a contract with the studio and a move to Hollywood. Her first American film was Island in the Sun (1957), followed by No Down Payment, both for Fox, after which Owens was loaned out to Warner Bros. to appear in the critically acclaimed drama Sayonara(1957).
Owens spent the rest of 1957 working mostly on loan-out, but it was a successful Fox production that secured her best known role—as Hélène Delambre, the wife of scientist André Delambre in The Fly (1958).

Owens carried much of that horror film's narrative, which was largely presented in flashback from her character's point of view.
None of Owens' subsequent films ever attained the same level of success as The Fly. She co-starred in the 1960 war film Hell to Eternity, then in 1961 appeared in the threadbare, backlot POW/jungle chase drama Seven Women from Hell.

Owens made occasional television appearances, on series such as Perry Mason and Burke's Law, but these were relatively infrequent. Owens starred in the 1959 episode "The Crystal Trench" of the series Alfred Hitchcock Presents.
By 1965, Owens was working in Black Spurs, a B-Western produced by A.C. Lyles, who was renowned for using older stars in that genre. She retired from feature films in 1968 after portraying the love interest in the low-budget espionage thriller The Destructors.

Later that same year, she made her last professional appearance in a televised episode of Lassie.
Owens was married and divorced three times. She and her first husband, producer and screenwriter Sy Bartlett, wed in 1956 and remained together for two years. She next married Jerome Nathanson in 1960 and they had one child before their divorce in 1961. Her third marriage was to John Austin from 1969 until their divorce in 1975.