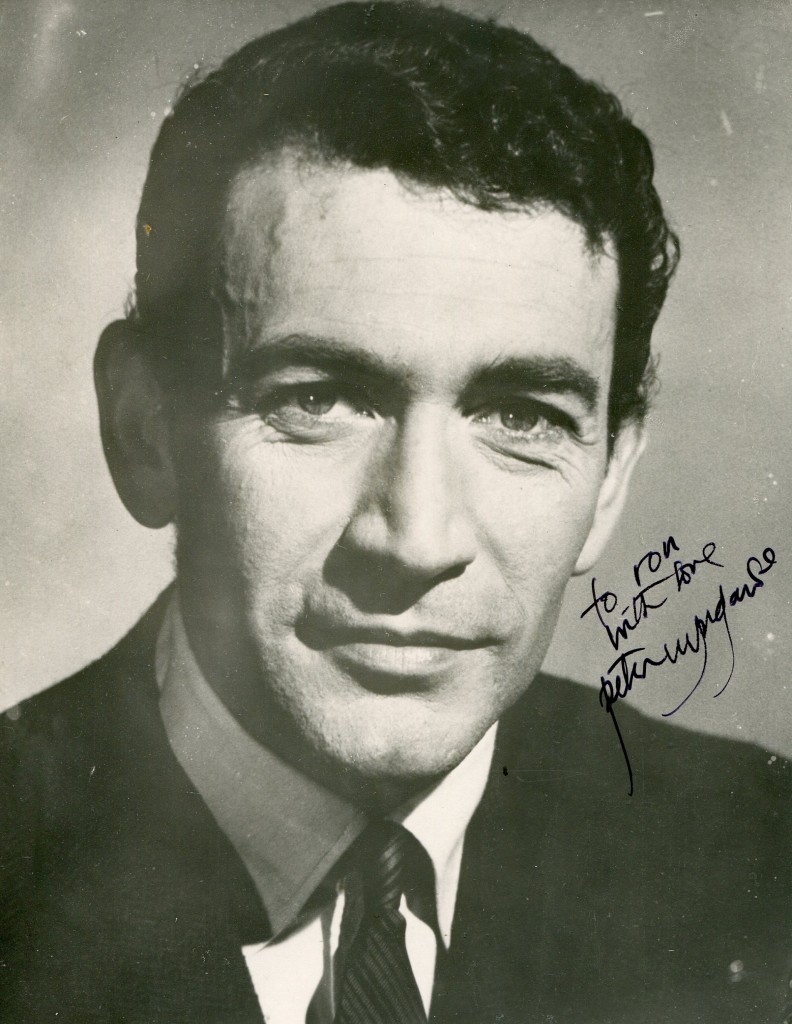 Peter Wyngarde obituary from "The Guardian" in 2018.
In 1970, the actor Peter Wyngarde, who has died at what is believed to be the age of 90, was declared Britain's best-dressed male personality. This was due to his fame as the Zapata-moustached, womanising author and sleuth Jason King in the ITV series Department S (1969-70) and the spin-off series Jason King (1971-72).
Wyngarde played King in the manner of a cat walking on tiptoe, with an air of self-satisfaction. By 1971 it was reported that "more babies [had been] christened Jason during the last 12 months than ever before".
After Department S, Lew Grade informed him that, while his own idea of a hero was Roger Moore, "my wife likes you so we're going to do another series".Advertisement
In that series, Wyngarde's acting become increasingly mannered. A reputable actor, whose television roles had brought an intriguing hint of decadence, had come to believe his own publicity. Cyril Frankel, director of numerous episodes of Department S and Jason King, recalled: "It got to a point where he wouldn't accept direction."
In 1975, he was found guilty of gross indecency in a bus station toilet. Newspapers reported that he was summoned under his real name of Cyril Louis Goldbert. It was doubtless true that this incident damaged his career, but his ego also played a part.
Five years later a tabloid newspaper reported that he was out of work, and "the mop of hair – thinning now – was covered with a flat cap … and he used a tie to hold up his trousers".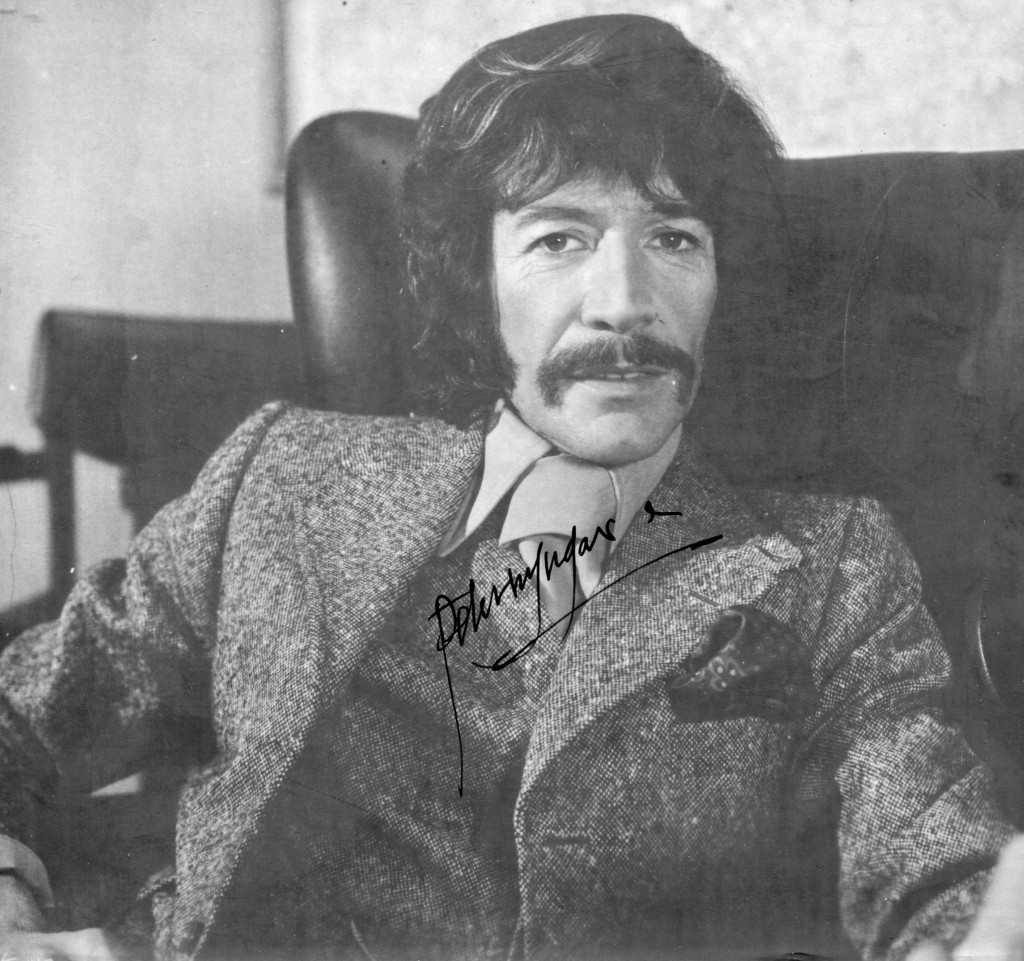 Interviewed by Ray Connolly in 1973, he said: "As a child it was difficult to differentiate sometimes between fact and fantasy." He insisted that he had been born Peter Paul Wyngarde in 1933. However, JG Ballard, who had endured the Japanese internment camp Lunghua with him, stated in his 2008 memoir Miracles of Life that "Cyril Goldbert, the future Peter Wyngarde, … was four years older than me"; Ballard had been born in 1930.
Ballard recalled him writing on a wall "what he said would be his stage name… Laurence Templeton. A name wonderfully of its time, and far grander than Peter Wyngarde." But the name that determined Wyngarde's career was Jason King. And, in the journalist Andrew Billen's words, "Jason King went from national idol to national joke the day the first narrow lapel was sold in Carnaby Street in 1977."
Wyngarde claimed he had been born in Marseille – though despite evidence pointing to Singapore – and that his French mother, who appears to have been called Marcheritta (nee Ahin), was a racing driver.
His father, who may have been Henry Goldbert, though Peter claimed he was a British diplomat named Wyngarde, divorced her and took custody of him; he was staying with friends in China when the Japanese invaded in 1941. Ballard remembered that he was "very popular with the ladies, distributing the most gallant flattery".
After liberation, Wyngarde claimed to have read law at Oxford, but there is no record of him having studied there in the postwar years. His first acting credit was as a policeman at the Buxton Playhouse in May 1946, making nonsense of the 1933 birth date he claimed.
He supported Alec Guinness's Hamlet at the New theatre in London in 1951, then played the soldier Dunois to Siobhán McKenna's Saint Joan at the Arts in 1954. He appeared opposite Vivien Leigh in Duel of Angels at the Apollo in 1958, and said that the highlight of his career, at the Bristol Old Vic in 1959, had been playing Cyrano de Bergerac.
His burgeoning TV career brought him lead roles as Sydney Carton in A Tale of Two Cities (1957), Long John Silver in The Adventures of Ben Gunn (1958) and the title role in Rupert of Hentzau (1964). His appearance in The Avengers (1966), inducting Diana Rigg into the Hellfire Club, is well remembered.
In The Innocents (1961), he did not have a single word of dialogue; his only film lead was as a psychology professor in a horror film, Night of the Eagle (1962).
After Wyngarde had filmed Flash Gordon (1980) behind the gold mask of the chief of the secret police, Klytus, his agent, Dennis Selinger, admitted the actor was out of work. "It would be very easy for me to cry in my Campari and say the court case was the reason that TV work has not been flooding in but I don't think it is true," Wyngarde reasoned in 1980. To Billen, he averred, "It was the lack of imagination of producers. And if you're a perfectionist … producers don't like it, because they are so mediocre." In 1982, a bankruptcy hearing found that he was living on social security.
Wyngarde had spoken dismissively to Connolly of "all that naturalistic stuff". His performance in an episode of the gritty thriller series Bulman (1985) confirmed that the "naturalistic stuff" had rendered his style archaic.
He had no known surviving family.
• Peter Wyngarde (Cyril Louis Goldbert), actor, born c. 1926 or 1927; died 15 January 2018