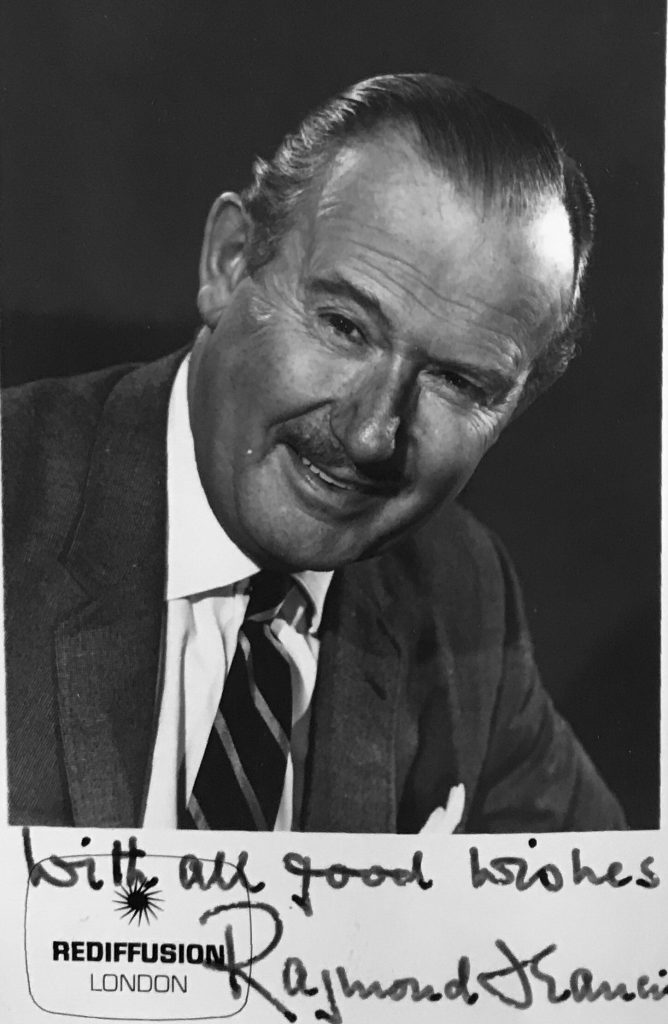 Raymond Francis (Wikipedia)
Raymond Francis was an English actor best known for his role as Detective Chief Superintendent Tom Lockhart in the Associated-Rediffusion detective series Murder Bag, Crime Sheet and No Hiding Place.  He played the role of Lockhart in these series from 1956 to 1967, and the character was one of the first recurring television detectives.
Born in London as Reginald George Thompson, his first listed television role was as Dr. Watson alongside Alan Wheatley's Holmes in a 1951 BBC TV series entitled We Present Alan Wheatley as Mr Sherlock Holmes in…, the earliest TV adaptation of the tales. He later reprised the role in a 1984 film The Case of Marcel Duchamp.
His distinguished appearance often led to roles as senior policemen, military men and English aristocrats; he played such parts in series including Dickens of London, Edward & Mrs. Simpson, The Cedar Tree, Tales of the Unexpected, After Julius, Drummonds, the first Joan Hickson Miss Marple episode "The Body in the Library" as Sir Henry Clithering, and his final appearance was in a 1987 Ruth Rendell Mysteries adaptation.
He also appeared as Clement Lawrence in the 1973 episode 'The Windsor Royal' of the long running TV series Public Eye.
He was also a noted stage actor and made several appearances in films such as Carrington V.C. and Reach for the Sky. He was married to actress Margaret Towner and had three children;