Richard Greene obituary from UPI in 1985.
Richard Greene was a Hollywood idol in the 1930s who later inspired millions of children as the television Robin Hood, has died. He was 66.
The handsome, crinkle-haired leading man once seen as a British rival to Robert Taylor, made over 40 movies including 'Forever Amber,' 'Hound of the Baskervilles' and 'My Lucky Star.'
In the Hollywood of the 1930s and 1940s, which he once described as a 'golden age' and 'quite, quite mad,' Greene made friends with Greta Garbo, Tyrone Power, Ronald Colman, Humphrey Bogart and Clark Gable.
With the fortune he earned from the worldwide syndication of 143 Robin Hood episodes in the 1950s and early 1960s, Greene became a tax exile in Ireland and ran a luxury racing yacht and country mansion.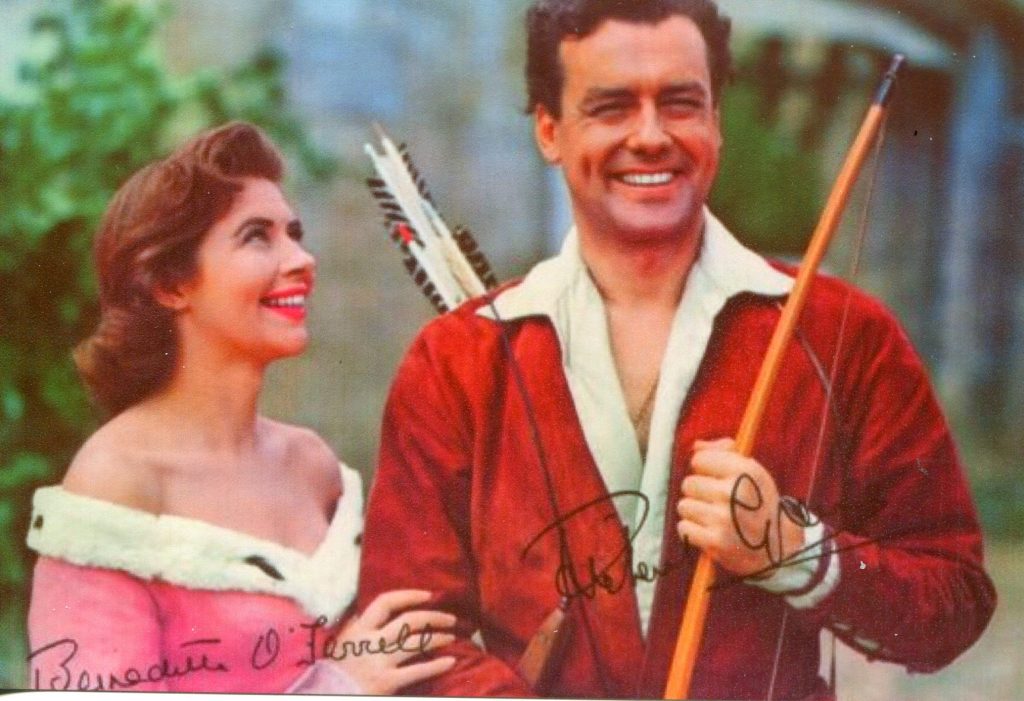 He also bought a 400-acre stud farm and within three years became one of Ireland's leading breeders. But he later sold them all before returning to Britain 10 years ago for a limited stage and television comeback.
Greene's daughter, Patricia, said the actor, who died at his home in Norfolk Saturday, had never properly recovered from a fall 2 years ago.
'He still had quite a fan club and was receiving letters requesting signed pictures,' she said.
Greene, who lived alone after being separated from his second wife, Beatrix Summers, in 1980, received treatment for a brain tumor three years ago.