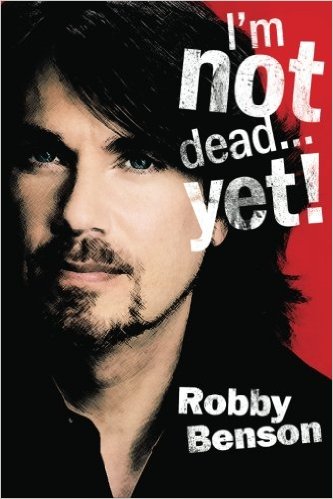 Robby Benson (Wikipedia entry)
Robbie Benson Who was born in 1956 is an American actor, singer, musician, director, producer, writer, composer and educator. He is known as the voice of Beast in the Disney animated film Beauty and the Beast and its numerous sequels and spin-offs, and directed six episodes of the sitcom Friends.
Benson made his film debut with an uncredited role in Wait Until Dark (1967) as the Boy Tossing Ball[5] and his Broadway debut in The Rothschilds (1970). He had an appearance in a 1971 commercial for Reese's Peanut Butter Cups alongside Donny Mostwho would later co-star in Happy Days. Benson had an early role on the daytime soap Search for Tomorrow (1971–72). As a film actor, Benson was well known for teenage roles in coming-of-age films, such as 1972's Jory, 1973's Jeremy, and as Billy Joe McAllister in 1976's Ode to Billy Joe.
In 1975, Benson appeared in Death Be Not Proud and Lucky Lady. That year, he also screen tested for the role of Luke Skywalker in "Star Wars", a role which eventually went to Mark Hamill. In 1977, Benson starred in One on One (which he co-wrote with his father and needed no double for the authentic looking college basketball scenes due to his prowess at the game) and the TV movie The Death of Richie. In 1978, he co-starred in The End and also Ice Castles, co-starring Lynn Holly Johnson, who was a U.S. national figure skating medalist. Benson, who had never ice skated before, learned to skate in order to film the movie, which had numerous skating scenes, including ice hockey.[6] In 1980, Benson starred opposite Linda Grovenor in the Orion film, Die Laughing. The same year, Benson also starred in the movie Tribute opposite Jack Lemmon.
In 1981, he costarred in the film The Chosen, based on the book of the same name by Chaim Potok.[6] The New York Times gave the film a mixed review, but noted that Benson's character was "full of a gentle inquisitiveness that cannot help but win the audience's sympathy."[8][9] Benson played Olympic 10,000-meter gold medalist Billy Mills in the 1983 film Running Brave. In 1991, he starred as the voice of Beast in the acclaimed animated Disney film Beauty and the Beast. Later in the 1990s he voiced lead character J.T. Marsh on the acclaimed sci-fi cartoon series Exosquad.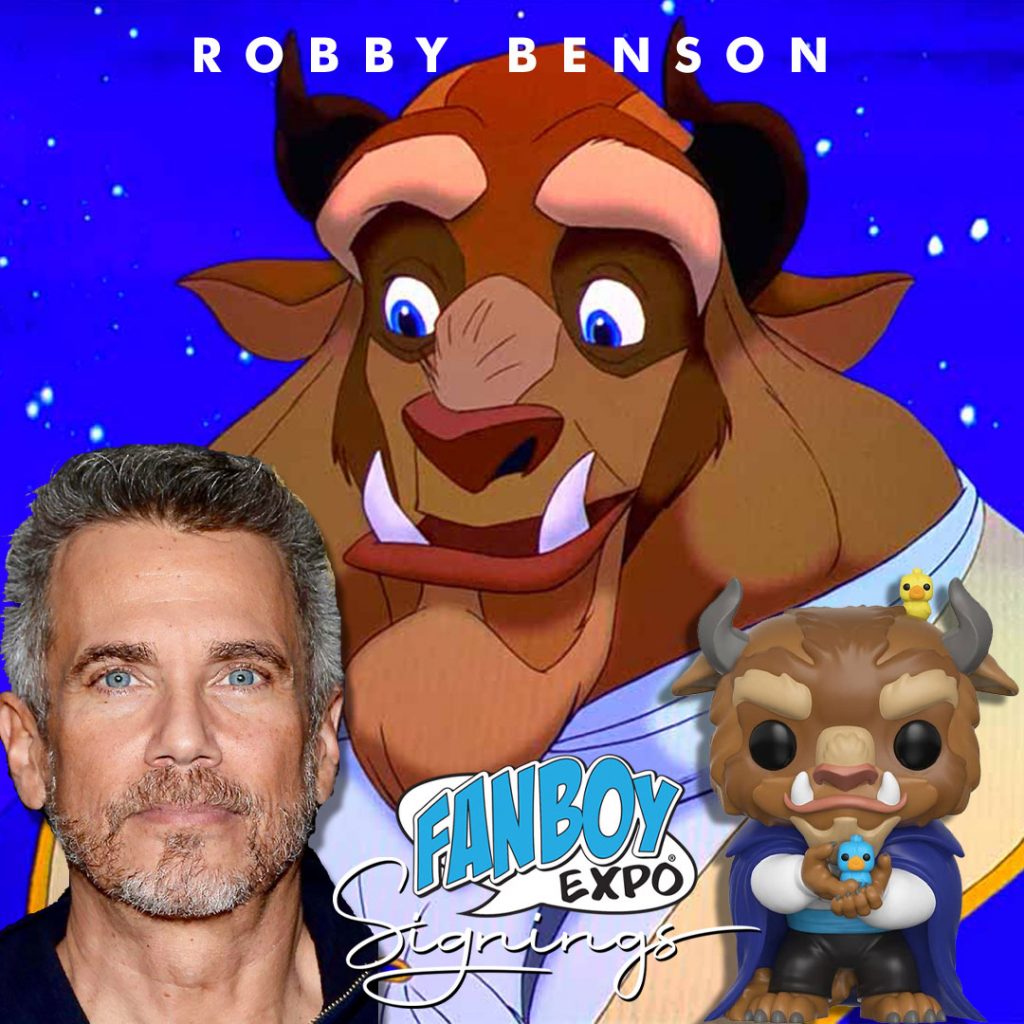 His 2007 novel Who Stole the Funny?: A Novel of Hollywood landed Benson on the LA Times Bestseller list. Benson's medical memoir I'm Not Dead … Yet! was released in June 2012.[
Benson has been a professor at New York University's Tisch School of the Arts, the University of Utah and the University of South Carolina. It was announced he would serve as a professor of Practice in the fall of 2013 at Indiana University.  Benson left the university after the Spring 2016 semester when his three-year contract expired.
Benson married singer and actress Karla DeVito on July 11, 1982. The pair met while both starred in The Pirates of Penzance.  Together they have two children, daughter Lyric (b. 1983) and son Zephyr.
Doctors diagnosed Benson with a heart murmur when he was a teenager, and underwent the first of four open heart surgeries in 1984 to fix a previously diagnosed heart valve defect. He is an activist and fundraiser for heart research, which, in 2004, led him to write the book, lyrics and music for an original Off-Broadway play called Open Heart, in which he also starred.  He practices Transcendental Meditation.