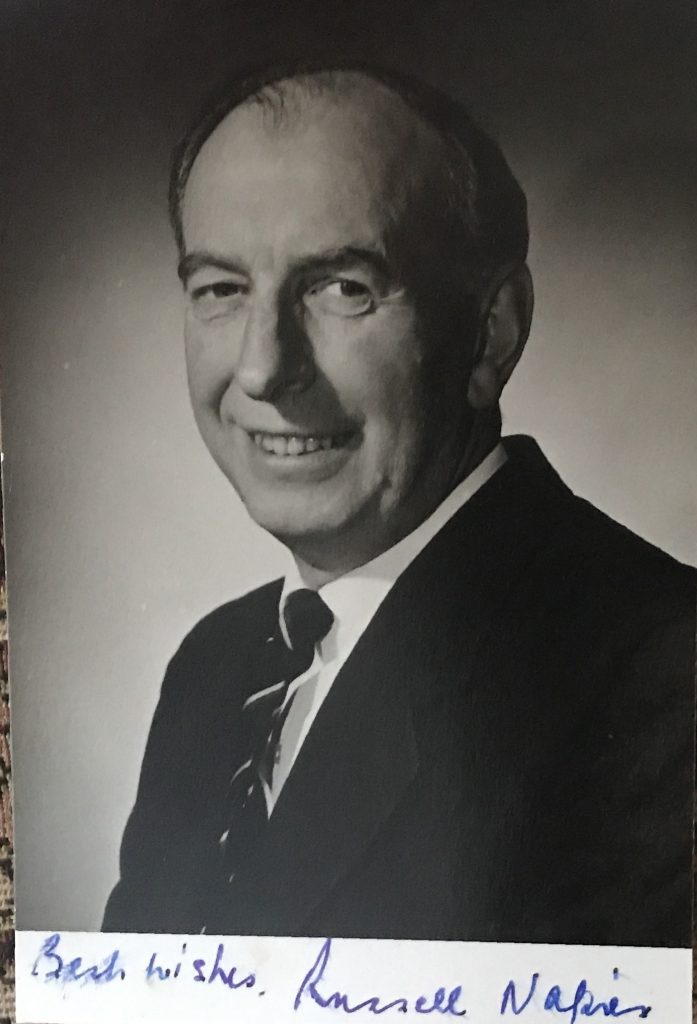 Russell Napier (Wikipedia)
Russell Napier was an Australian actor. He was born in Perth in 1910.
Russell Napier was born in Perth, Western Australia. Originally a lawyer, Napier was active as an actor on the stage as early as 1936; on the screen, from 1947 to 1974, playing both comedic and dramatic roles in both cinema and television. He starred in a live BBC television production of H. G. Wells' The Time Machine in 1949; only still photographs of this production survive.
Napier also acted on stage, and in 1936 appeared in a production of T.S. Eliot's Murder in the Cathedral at The Old Vic, which later transferred to Broadway.
He was the most frequent star of the Scotland Yard series of short films originally released from 1953 to 1961 for screenings in British cinemas, playing Detective Superintendent Duggan in thirteen films. The series was aired in the United States by the American Broadcasting Company from 1957.
He was the commentator of the official 1962 TV documentary Sound an Alarm, about the United Kingdom Warning and Monitoring Organisation and he appeared as Doctor Green in the UFO 1970 TV series episode "A Question of Priorities". He died in 1974 in Kingston upon Thames, Surrey, England.