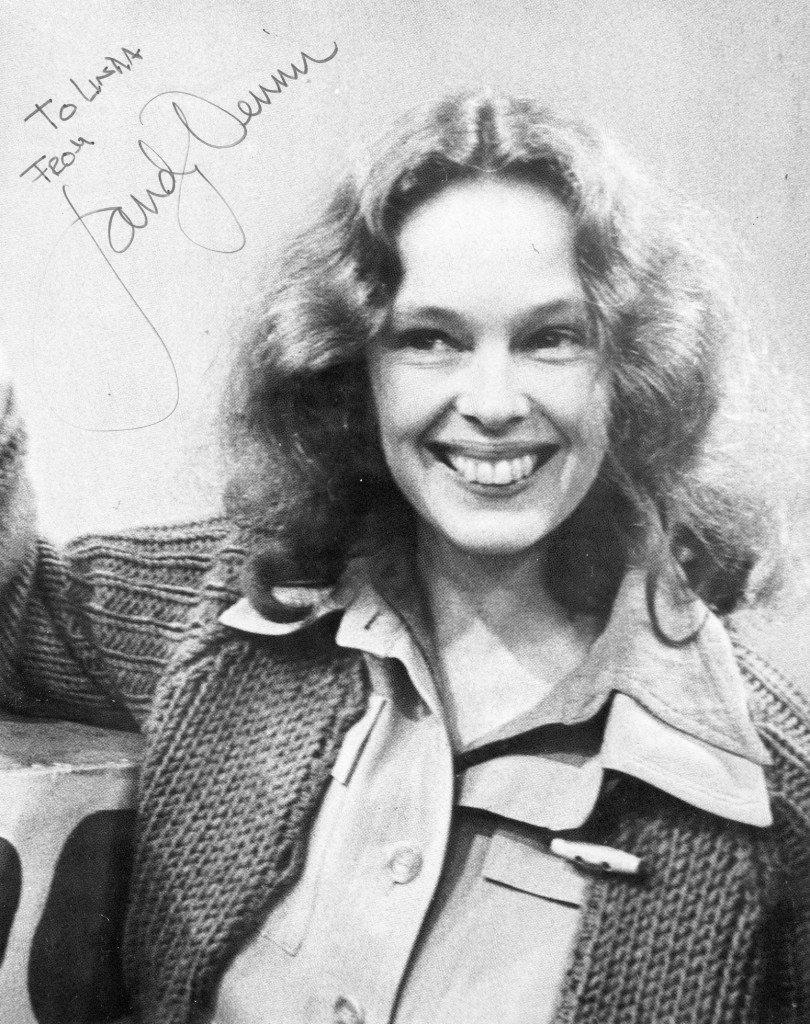 Sandy Dennis obituary in "Los Angeles Times" in 1992.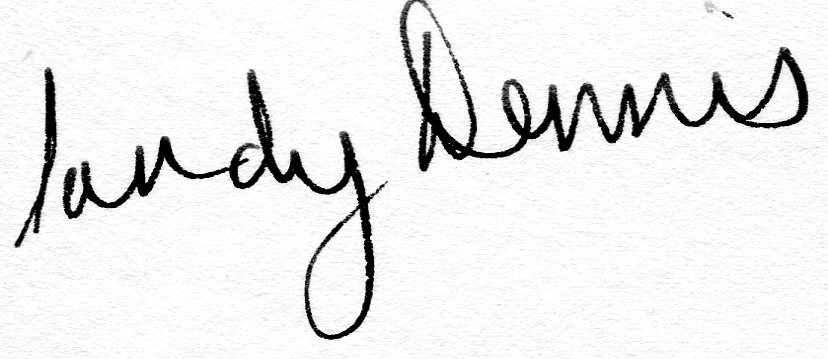 Sandy Dennis who made an art form of intense, nervous mannerisms, has died of cancer in Connecticut.
Her longtime friend, Doris Elliott, told the Associated Press that she learned of the 54-year-old actress' death from Dennis' agent, Bill Treusch. Elliott, however, said she did not know when the actress died.
Another friend, who asked not to be identified, told the wire service that Dennis had been suffering from ovarian cancer. The actress lived in Westport, Conn., with her mother.
Dennis won her supporting actress Oscar as a whimpering young faculty wife in the 1965 film version of Edward Albee's "Who's Afraid of Virginia Woolf?"
Her screen image was often that of a flake or a neurotic, but she also exhibited an air of innocence.
Her first major success on Broadway was in 1962, when she captured a Tony Award as a child welfare official who was bewitched, bothered and befuddled by the carefree Jason Robards in Herb Gardner's hit comedy "A Thousand Clowns."
Her second Tony came for her portrayal of a tax-deductible kept woman in "Any Wednesday" in 1964.
Dennis said her work on stage brought her the most satisfaction. "I never thought of acting in the movies ever in my life," she told an interviewer in 1990. "I went to New York to perform in theater."
She was just 19, a kid fresh from Nebraska and summer stock with the New London Players of New Hampshire when she went to New York and enrolled at the respected acting school HB Studios in Greenwich Village to study with Lee Grant and founder Herbert Berghof.
She wasn't daunted by Manhattan and its rumored threats to sanity when she arrived. "I didn't think twice about it," she said. "I don't know why. It was just one of those things."
Sandra Dale Dennis was born in Hastings, Neb., on April 27, 1937. She was raised in Kenesaw and Lincoln, where she went to high school with talk show host Dick Cavett.
As a 14-year-old watching Kim Stanley and Joanne Woodward in "A Young Lady of Property" on television, she realized that she "had to be an actress."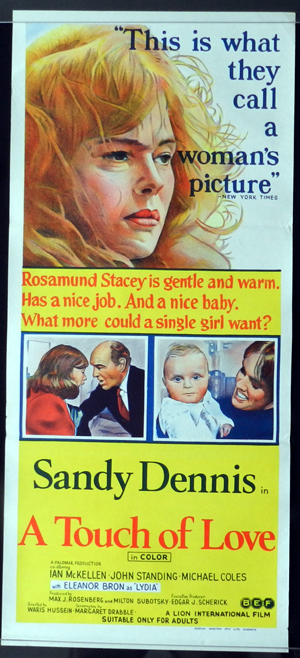 She briefly studied at Nebraska Wesleyan University and the University of Nebraska at Lincoln before heading to New York and her acting career.
Once in the Big Apple, her talent was quickly spotted. After seeing her in a small part in Graham Greene's comedy "The Complaisant Lover," New York Herald Tribune drama critic Walter Kerr said of her, "No home should be without one."
That same year, she landed a bit part in "Splendor in the Grass," her first film role. Her other film credits include "Up the Down Staircase," "Come Back to the Five and Dime, Jimmy Dean, Jimmy Dean," "The Out of Towners," "The Four Seasons" and Sean Penn's "The Indian Runner."
Dennis lived for many years with jazz musician Gerry Mulligan, but she insisted that they were never married, as was often reported. They separated in 1976.
Survivors include her mother and a brother, Frank Dennis of Des Moines. No details of funeral services were available.
New York Times obituary in 1992:
Sandy Dennis, who as a young actress in the 1960's entranced Broadway and Hollywood with performances that won her two Tony Awards and an Academy Award, died on Monday at her home in Westport, Conn. She was 54 years old.
Although the exact cause of her death was not known, Ms. Dennis had been fighting a long battle with cancer, said Doris Elliott, a longtime friend. Ms. Dennis's death was confirmed by a spokesman for the Lewis Funeral Home in Westport.
Ms. Dennis, born and raised in Nebraska and blessed with an aura of appealing fragility, came to New York at age 18. Within a decade she had fashioned a string of outstanding performances, and had earned the awards to prove it. Successive Tonys
After making her movie debut in 1961 in a supporting role in "Splendor in the Grass," she won a Tony Award in 1963 for her performance on Broadway, opposite Jason Robards, as a social worker in "A Thousand Clowns." A year later she won another Tony as the slightly offbeat mistress of a tycoon, played by Gene Hackman, in "Any Wednesday."
Then in 1966, she won an Academy Award as best supporting actress for her portrayal of Honey, the mousy, scared-of-her-own-shadow half of a young faculty couple alternately seduced and browbeaten by Elizabeth Taylor and Richard Burton in Edward Albee's scalding "Who's Afraid of Virginia Woolf."
She also drew critical praise for her 1967 role as the idealistic schoolteacher in the film "Up the Down Staircase."
Bosley Crowther, reviewing that film in The New York Times, praised her portrayal as "engagingly natural, sensitive, literate and thoroughly moving." He said that Ms. Dennis gave "a vivid performance of emotional range and depth," and added that she "sincerely acquaints us with a genuine loving person we can believe wants to find her pupils' wounds and, what's more, try to heal them, which she can't."
Her performance won the Moscow Film Festival prize for best actress.
Ms. Dennis's success was extraordinary for any actor or actress, but she seemed to recognize that such oversize fame might be ephemeral. In one interview she remarked that acting "isn't like painting a picture or writing a book."
"When you finish an acting stint, there's nothing except money," she said. "You have to keep going, giving the best you've got to get something intangible." First Successes Not Duplicated
In her later roles, Ms. Dennis was never able to match the dazzling successes of her earlier years in terms of either public acclaim or favorable reviews. Where critics had once been charmed by her freshness and girl-next-door innocence, many later seemed to detect a mannered nervous quality that drove them to distraction.
This affected even Walter Kerr, the longtime Broadway critic, who had praised Ms. Dennis's performance in "Any Wednesday" with the lines: "Let me tell you about Sandy Dennis. There should be one in every home."
But in 1967, Mr. Kerr wrote tolerantly but pointedly of Ms. Dennis's "habit" of speaking onstage as though sentences "were poor crippled things that couldn't cross a street without making three false starts from the curb." Still, she continued to work steadily in films and plays and in summer stock.
The New Yorker film critic Pauline Kael once complained that Ms. Dennis "has made an acting style of postnasal drip," an assessment Ms. Dennis herself said was correct and worked to change.
Mr. Burton once described her as "one of the most genuine eccentrics I know of