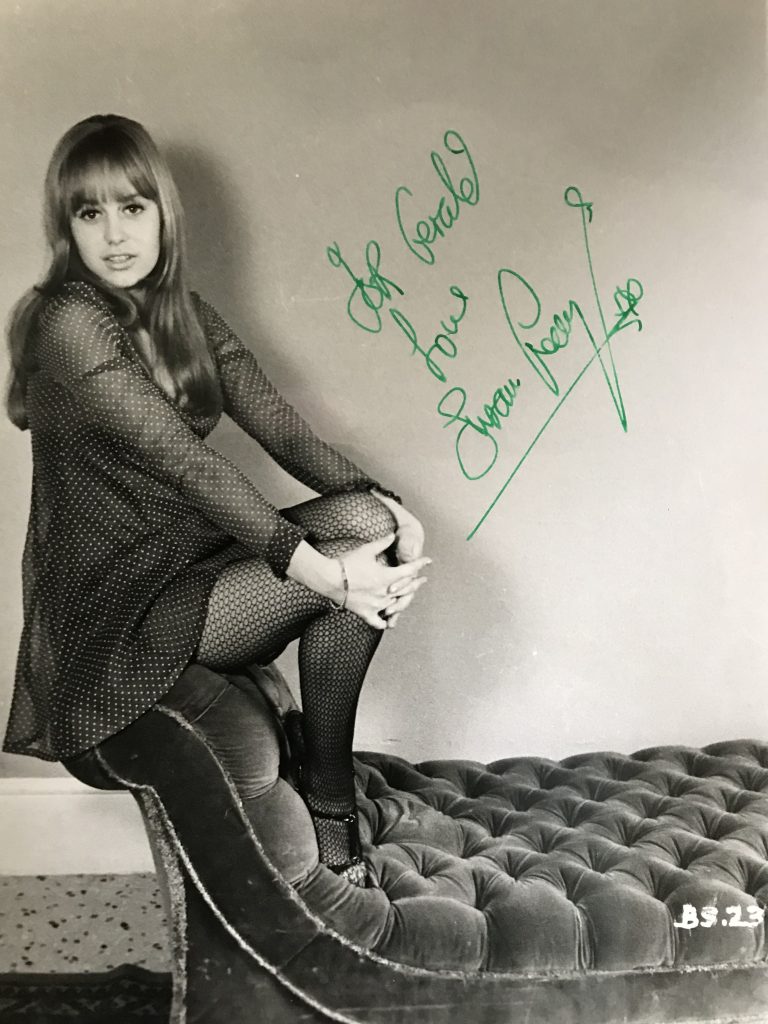 Susan George (Wikipedia)
Susan George was born in 1950 is an English film and television actress, film producer, and Arabian horse breeder.
She has recalled many holidays at the caravan park in Font-y-Gary in South Wales as a child. She trained at the Stage School, Corona Theatre School and has acted since the age of four, appearing on both television and film.
She is perhaps best known for such films as Straw Dogs (1971) with Dustin Hoffman, Dirty Mary, Crazy Larry (1974) with Peter Fonda and Mandingo (1975) with Ken Norton.
Her lighter side was apparent in some of her TV appearances, such as in an episode ("The Gold Napoleon") of The Persuaders (1971) with Roger Moore and Tony Curtis. In 1988, George marked her film-producing debut with Stealing Heaven.
Susan George was married to British actor Simon MacCorkindale from 5 October 1984 until his death on 14 October 2010.