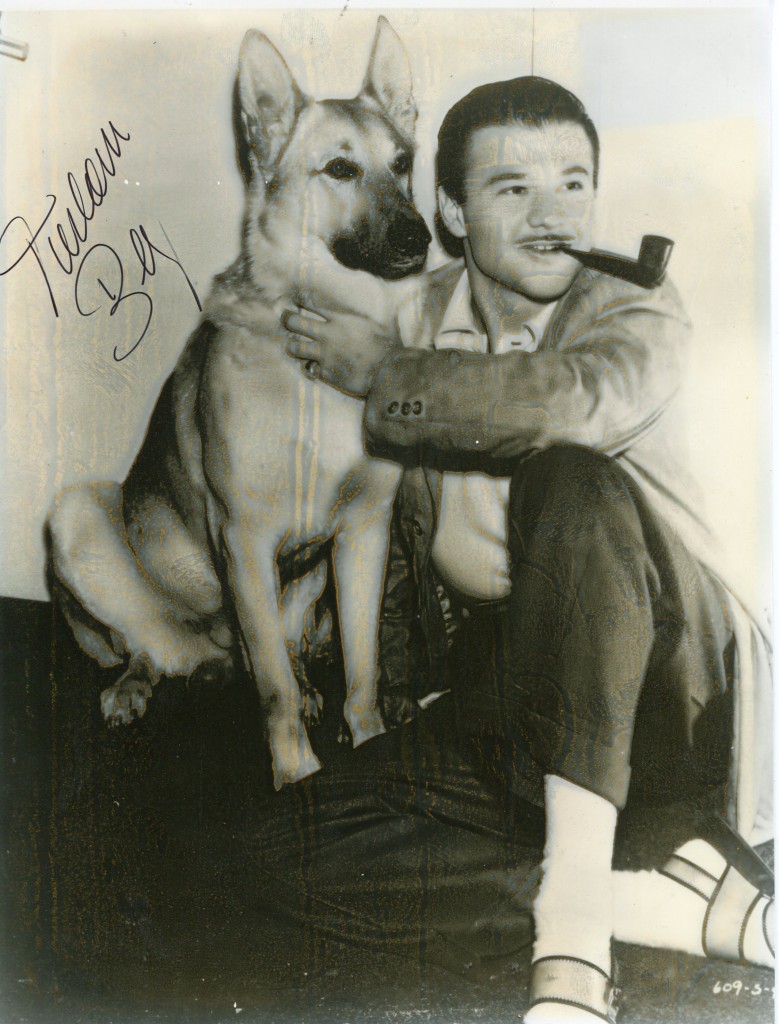 Turhan Bey obituary from "The Guardian" in 2012
Turhan Bey is the epithet most frequently used to describe the series of Technicolored escapist movies produced by Universal Pictures in the 1940s. These profitable films, often set in a North African or Arabian desert recreated on the studio backlot, featured the Dominican actor Maria Montez; Sabu, the Indian teenage boy; Jon Hall (son of a Swiss actor and a Tahitian princess); and Turhan Bey, who has died aged 90. Bey was often cast as wily, "foreign" villains, or romantic leads in thrillers and Arabian Nights fantasies, for which he was dubbed by fan magazines "the Turkish Delight".
Son of a Turkish diplomat father and a Czech industrialist mother, he was born Turhan Gilbert Selahattin Sahultavy in Vienna, but emigrated to the US with his mother and grandmother shortly before Austria was annexed by Germany in 1938. In California, through his uncle, a mathematician, he was introduced to Albert Einstein, with whom he kept up a close friendship over the years. But his original intention to study science was soon replaced by acting, which he studied at the Pasadena Playhouse.
Bey's debut film was a British whodunnit called Shadows on the Stairs (1941), in which he played Ram Singh, a turbaned Indian patriot, one of several murder suspects in a London boarding house. In the same year, he signed up with Universal Pictures, for which he made about five movies a year from 1941.Advertisement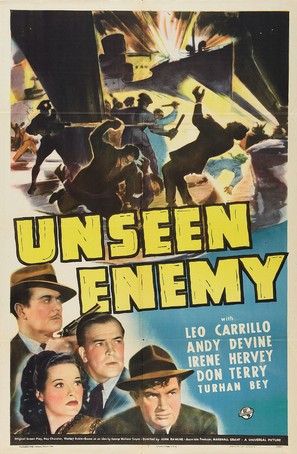 In the early years, Bey appeared as Japanese characters in several B war films with interchangeable titles such as Burma Convoy, Bombay Clipper, Danger in the Pacific and Destination Unknown, as well as in the serial Junior G-Men of the Air, in which he has to do battle with the Dead End Kids.
Bey's first principal role came in The Mummy's Tomb (1942), in which he played an Egyptian high priest called Mehemet Bey, who brings Kharis (Lon Chaney Jr), the 3,000-year-old "living" mummy, to America to avenge the desecration of a holy tomb. In this low-budget sequel to The Mummy's Hand, Bey gave a subtle performance, at least in comparison to the eye-rolling of the rest of the cast. In another horror movie, The Mad Ghoul (1943), Bey had his first "straight" role, as the accompanist of a concert singer threatened by the brainwashed character of the title.
He was lent to MGM for Dragon Seed (1944), based on Pearl Buck's novel about Chinese peasants fighting against the Japanese occupation – with a mostly Caucasian cast, including Katharine Hepburn as his wife. More significant, however, was his smallish part as the captain of the guard in Arabian Nights (1942), in which he sells Montez, as Scheherazade, into slavery. The film was the first of the Technicolor extravaganzas featuring Montez, Hall, Sabu and Bey.
Fourth-billed in the romance White Savage (1943), set in the South Seas, Bey played the gambling brother of a princess (Montez). In Ali Baba and the Forty Thieves (1944), he is Montez's slave and the knife-throwing friend of the hero (Hall), but in Sudan (1945), Bey, as a romantic rebel leader, is the object of Montez's affections, and Hall is the sidekick. According to the critic of the New York Times: "Through it all, Miss Montez saunters with the regality of an usherette, while Turhan Bey gives a boyish imitation of Rudolph Valentino as the desert sheik."
The enjoyably nonsensical Night in Paradise (1946) co-starred Bey as Aesop with Merle Oberon as the Queen of Persia, whom he rescues from King Croesus. At first, Bey appears as an old man who has an aphorism for every occasion but, according to Time magazine, "once he falls for the Persian Queen, he turns up in her bedroom dressed in the ancient equivalent of white flannels and looking as if he has just gulped a goldfish and is now quite prepared to polish off Miss Oberon as a chaser".
It was the last of Bey's pictures for Universal, and the last before he joined the US army. He returned to Hollywood to star as a false medium in The Amazing Mr X (1948), and to be reunited with Sabu in the jungle adventure The Song of India (1949), in both of which he played suave evildoers. His final film, before a retirement from acting that lasted 40 years, was Prisoners of the Casbah (1953), with Bey this time as a hero pitted against wicked Cesar Romero.
Feeling that he had gone as far as he could in films, Bey returned to Vienna, where he became a successful photographer. He also directed a few plays at the marionette theatre in Salzburg. However, in 1993, on one of his many trips back to Los Angeles, Bey agreed to return to his earlier profession. Among his roles during this second coming were an angel in The Skateboard Kid II (1995) and an emperor in the TV series Babylon 5 (1995 and 1998).
Bey never married. He wished to marry the actress Lana Turner in 1944, but gave her up because his mother disapproved.
• Turhan Bey (Turhan Gilbert Selahattin Sahultavy), actor, born 30 March 1922; died 30 September 2012