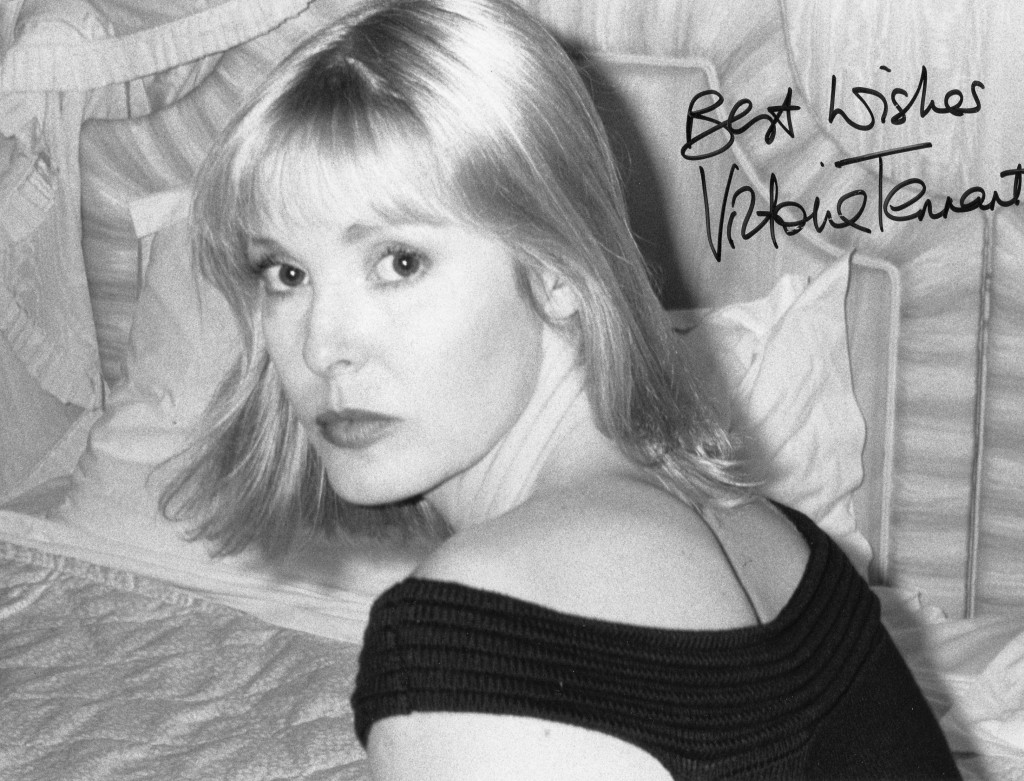 Victoria Tennant (Wikipedia)
Victoria Tennsnt is an English film and television actress. She is known for her roles in the TV miniseries The Winds of War and War and Remembrance, in which she appeared as actor Robert Mitchum's on-screen love interest, Pamela Tudsbury.
Tennant was born in London. Her mother, Irina Baronova, was a Russian prima ballerinawho appeared with the Ballet Russe de Monte Carlo; her father, Cecil Tennant, was a producer and talent agent for MCA.
Her maternal grandfather, Mikhail Baronov, was a senior officer in the Russian Navy; his wife, the former Lydia Vishniakova, was a general's daughter. Tennant has a sister, Irina, and a brother, Robert, both of whom were seriously injured in a car accident in 1967, in which their father was killed. Tennant's godfather was the actor Laurence Olivier.
Like her mother, Tennant trained in ballet, first at the Elmhurst Ballet School and then (for two years) at the Central School of Speech and Drama.
After a number of roles in British and other European films, including The Ragman's Daughter and Inseminoid, she emigrated to the United States. She then appeared in the TV mini-series The Winds of War and War and Remembrance, and films such as The Handmaid's Tale and Best Seller. She starred in two films with Steve Martin, her future husband: All of Me and L.A. Story.
In 2014, she published a memoir about her mother titled Irina Baronova and The Ballets Russes de Monte Carlo, published by the University of Chicago Press. The book was presented at the Bel Air Country Club in Bel Air, Los Angeles.