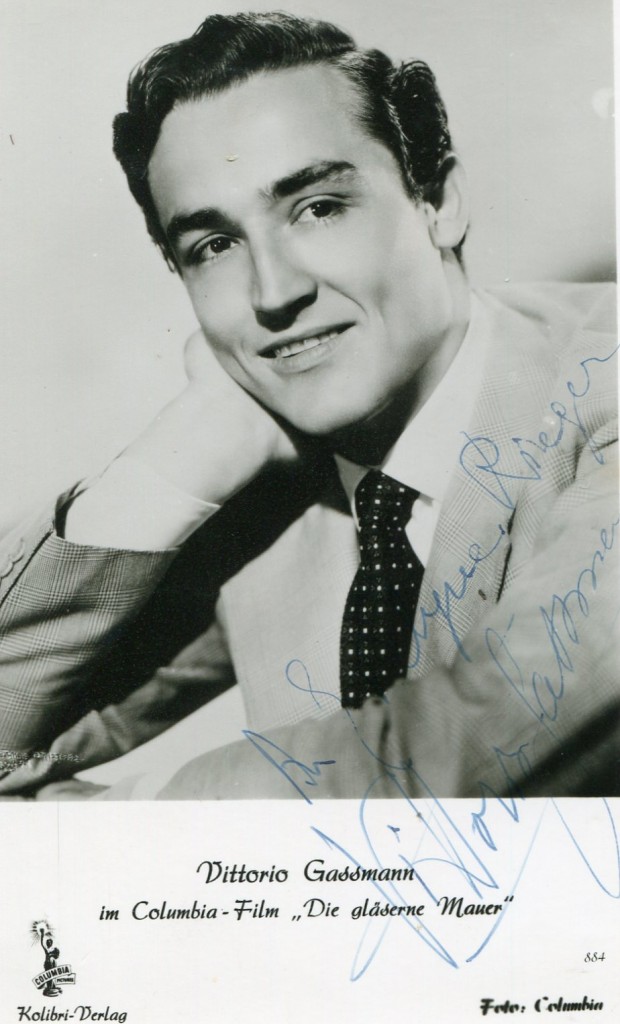 Vittorio Gassman obituary in "The Guardian" in 2000
Vittorio Gassman who has died aged 77, had a career on stage, screen and television which spanned five decades and won him popularity and critical acclaim well beyond his native Italy, partly because he made frequent theatrical tours and appeared in many non-Italian films. He became more admired in later life – by directors like Robert Altman – than he had been in his brief Hollywood career in the 1950s.
Gassman had started out, quite promisingly, as a sportsman in his hometown of Genoa, but quickly decided to put his athletic prowess, good looks and prodigiously mellifluous speaking voice to work in the theatre. After dropping out of the National Academy of Dramatic Art, he made his stage debut at the age of 20 in Milan.
With the ending of the second world war, he began to be noticed, appearing in several of the Luchino Visconti productions which were revolutionising Italian theatre and widening horizons after the cultural blackout of the fascist years. In 1949, he played Alfieri's Orestes for the first time, in a production which was one of Visconti's most extravagant exploits – with a full orchestra back stage and its hero dressed in a fabulously bejewelled costume.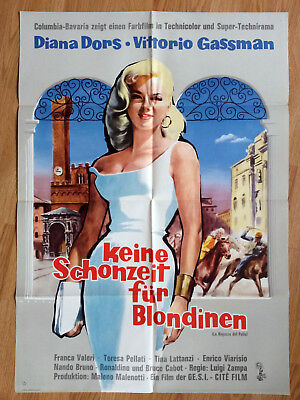 In the 1950s, he stubbornly continued to court the tragic muse, flattered by the applause of audiences who seemed not to care if his good looks and splendid voice were insufficient to carry roles like Peer Gynt. But his popularity in Italy continued to increase, and, with Luigi Squarzina, he formed the Teatro d'Arte Italiano, for which be played Hamlet. Though again lacking depth, his striking stage manner won over a new generation of theatregoers. Later, his second wife Shelley Winters, was to comment (after their divorce), "He gave Hamlet with too much emphasis on the ham."
Gassman continued to indulge in tragic roles, including an Othello, in which he alternated Iago and the Moor – the irony he brought to Iago suggested he was perhaps more suited to comedy than tragedy. In 1957, he persuaded one of Visconti's former assistants, Francesco Rosi, to help him direct a film of the stage production of the Hugo-Sartre Kean. His identification with the role of Edmund Kean was to haunt his image for most of his career.
As actor-manager, Gassman had continued to choose appealing roles, but, after a successful season appearing in Irma La Douce in 1959, and, in the same year, winning national popularity by exploiting his over-the-top versatility on a television series, Il Mattatore (something between "matador" and "madman"), he decided the time had come to launch a long-cherished project, his Teatro Popolare Italiano (TPI), which made him one of Italian television's first nationwide stars.
The idea was to build a tent theatre mobile enough to tour up and down Italy, but the massive steel structure, which his architect built in the Villa Borghese gardens in Rome, turned out to be unmovable. The opening production, in 1960, was Manzoni's Adelchi, a heavyweight poetic classic, which enabled Gassman to show off his flamboyant thespian qualities – but which frankly bored audiences.
Later the same year, he tried to pander to more popular taste by taking the company to Milan to premiere a new play written for him by one of Italy's great humorous writers, Ennio Flaiano, co-scriptwriter of Fellini's La Dolce Vita. The play, A Martian In Rome, was a variation on the theme of the ennui of Roman society life. It was a flop in Milan, and Gassman never took it to Rome, where the unfortunate tent theatre had become a costly white elephant. Undaunted, he fell back on the kind of anthology-recital he could put together in a hurry and tour cheaply between films. This style also offered him a convenient intellectual alibi in times when everyone was trying to take art to the masses. He called the recital Il Gioco Degli Eroi (Playing The Hero), and this was the show that Peter Daubeny brought to the Aldwych in 1963. The London reviews were mostly favourable, particularly appreciating the self-irony in Gassman's parody of Italian operatic acting. The waiters in the chic new Italian restaurants of swinging London treated him like royalty.
Gassman had played in films quite early on, and won attention as Casanova in Riccardo Freda's Il Cavaliere Misterioso (1943). In the immediate postwar period, he was the handsome scoundrel in Giuseppe De Santis's neo-realist melodrama Bitter Rice (1948), in which he was first seen on international screens.
His first wife had been Nora Ricci, the daughter of one of Italy's leading stage actors of the times – and it was whispered that this may have helped him to start his stage career. The gossip columnists were later to hint that his second marriage, to Shelley Winters, was also motivated by ambition, this time for a career in Hollywood – though probably Gassman never really aimed at settling in America.
Nonetheless, his experience as a Hollywood actor, and his good English, did help him to get one of his first serious film roles, as the only Italian star in the cast of King Vidor's War And Peace (1956), produced by Dino De Laurentiis in Rome. For the same producer, he also played in Richard Fleischer's Barabbas (1962).
Gassman's career as a popular movie star really took off when he appeared in what are generally considered the best Italian comedies of those years, if not of all time, two directed by Mario Monicelli, I Soliti Ignoti (Big Deal On Madonna Street, 1958) and L'Armata Brancaleone (1965), and Dino Risi's Il Sorpasso (1962). Not only did this last film launch a genre – a variation in comic terms of what neo-realism had more starkly reflected of postwar Italy – but it also created for Gassman the prototype of a tragi-comic anti-hero – the bombastic, extrovert, no-holds-barred Italian of the economic miracle years.
At this time, his popularity was only rivalled by that of Alberto Sordi, as a more Roman version of the same kind of negative, but simpatico, character. Dino De Laurentiis had great intuition when he teamed Gassman and Sordi, as soldiers of the first world war, one Milanese, one Roman, in Monicelli's La Grande Guerra, which shared the Golden Lion prize at Venice in 1959 with a Rossellini film.
In the English-speaking cinema, Gassman was at his best working with Robert Altman in films (not, it is true, among the director's finest) like A Wedding (1978) and Quintet (1979). At the Venice festival in 1996, he was seen in Barry Levinson's Sleepers, beside stars like Robert de Niro and Dustin Hoffman. Gassman and Hoffman were both given Golden Lions for life achievement.
Gassman had often revealed an autobiographical streak in his work on stage, in films and even as a writer – as in his first novel, Luca Dei Numeri (1965). His autobiography, optimistically entitled A Great Future Behind Me, was published in 1981. He was unquestionably the greatest Italian verse speaker of his time, as shown by his late-night readings on RAI-TV of The Divine Comedy, with comments worthy of the most erudite of Dante scholars.
Gassman's swan song, or serata d'addio, the farewell performance which Italian actors of distinction were always expected to give, began in 1996. The show was on the lines of the recital he had been giving ever since the times of the TPI, either alone or surrounded by actor friends and intellectual cronies. He performed his favourite pieces, ranging from Sophocles to Shakespeare, from Kafka to Gregory Corso and Pasolini, touring it from Trieste to Palermo, and varying the formula – although he preferred that of the simulated TV talk show.
In 1999, RAI gave Gassman the chance to do a last real television show, a new edition of the Mattatore which had brought him fame in the mid-50s – but the times had changed, and the ratings were low. Unlike another Italian ladykiller of his generation, Marcello Mastroiannni, he had difficulty in adapting to life over 70. Serious nervous breakdowns kept him off the stage and screen for long periods, though he always bounced back with enthusiasm and an energy almost equal to that of his earlier years. In this, he was helped by his fourth wife, Diletta.
Gassman is survived by two daughters from his first and second marriages, by Alessandro, a popular young movie star, from his marriage to Juliette Meyniel, and by a son from his fourth marriage.
• Vittorio Gassman, actor, born September 1 1922; died June 29 2000