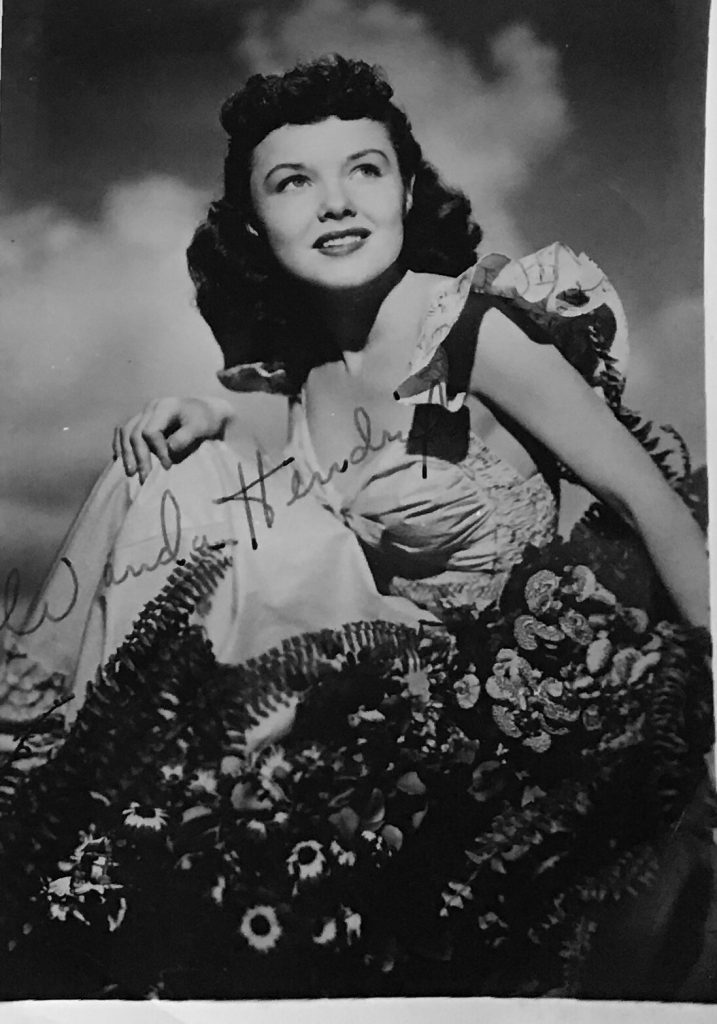 Wanda Hendrix (Wikipedia)
Wanda Hendrix was bron in 1928 in Jacksonville, Florida, Hendrix was performing in her local amateur theater when she was seen by a talent agent who signed her to a Hollywoodcontract.
She made her first film, Confidential Agent, in 1945 and for the first few years of her career was consistently cast in "B" pictures. By the late 1940s, she was being included in more prestigious films, such as Ride the Pink Horse (1947) and Miss Tatlock's Millions (1948). She starred with Tyrone Power in Prince of Foxes (1949).
In 1946, Audie Murphy saw Hendrix on the cover of Coronet magazine and arranged to meet her. The two were married on February 8, 1949, making the film Sierra (1950) together, but the marriage was short-lived; they divorced on April 14, 1950. Hendrix later said that Murphy had wanted her to give up her career, but more significantly, he was suffering from post traumatic stress disorder from his service in World War II and during "flashback" episodes he would turn on her, once holding her at gunpoint. In her later years, Hendrix spoke of Murphy's condition with sympathy.
Hendrix resumed her career, but found it difficult to obtain good roles. On June 26, 1954, she married wealthy sportsman James Langford Stack, Jr., the brother of actor Robert Stack, and essentially retired from films, though she worked in live television dramatic anthology shows such as Pulitzer Prize Playhouse, Robert Montgomery Presents, The Plymouth Playhouse, The Ford Television Theatre, The Revlon Mirror Theater, and Schlitz Playhouse, and occasionally appeared in later series such as Bat Masterson, My Three Sons, Wagon Train and Bewitched. The couple divorced on November 3, 1958. She married Italian financier and oil company executive Steven LaMonte (born 14 August 1942) on June 7, 1969. They divorced on November 17, 1980.
She died in 1981, in Burbank, California from pleural pneumonia at the age of 52, and was interred at Forest Lawn Cemetery.