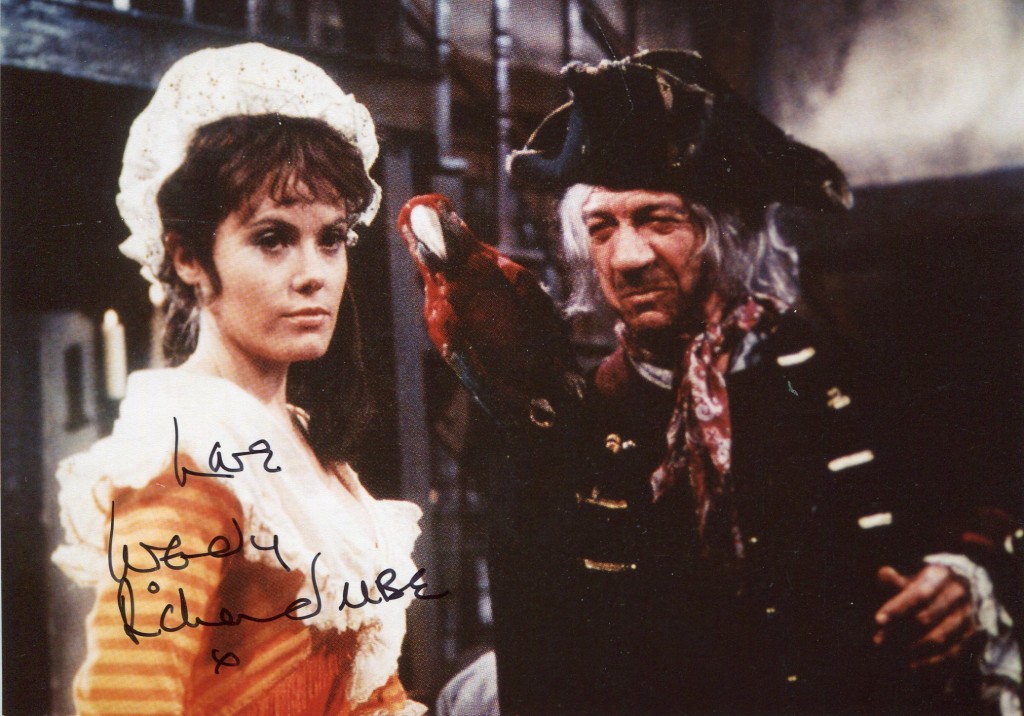 Wendy Richard obituary in "The Guardian" in 2009.
Wendy Richard who has died aged 65 of cancer, was one of the busiest television actors of recent decades. She became a household name as Pauline Fowler, the matriarch who battled on undaunted through the many upheavals of EastEnders.
Richard took the role of the warm-hearted but much put upon laundrette assistant when the soap, chronicling events in Albert Square in the fictional London borough of Walford, began in 1985. She stayed for more than 20 years – during which time she bore the screen deaths of her husband, mother and brother, and supported her HIV-positive son and pregnant teenage daughter, – until script disagreements and her illness led her to leave in 2006.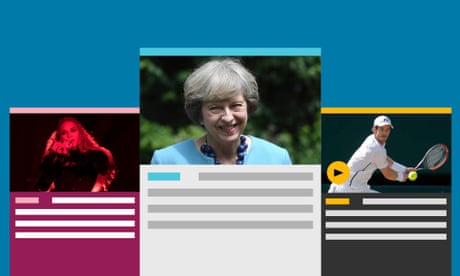 Read more
She felt strongly that Pauline's sudden second marriage was a breach of loyalty to her previous husband – so strongly, that she went public on the issue. As she put it last year: "Pauline remarrying was wrong. Some women never remarry. My mother never remarried after daddy died. I always had it in my heart that Arthur was Pauline's husband and that was that."Advertisement
It was a perhaps uncharacteristic move, given that the actor herself had three failed marriages. She had never made a secret of the fact that she believed her work came before any human relationship and certainly never intended to have children. Her difficult childhood led her to see her work as a means of survival, though she always hoped that someone might appear and take benevolent charge of her life.
In her youth, she had an air of cheeky blonde innocence; in later years, a capacity for suggesting collapsed dignity. As the bewildered but spirited Shirley Brahms, the junior shop assistant in the 1970s BBC television series Are You Being Served?, she played a cockney girl who seemed rather lost amid the well-bred accents and office politicking in the genteel department store founded by the Grace brothers. She was a sympathetic foil to the high-pitched campery of Mr Humphries (John Inman), the inadvertently suggestive ramblings of Mrs Slocombe (Mollie Sugden) about her "pussy", and the constipated efforts of the decorous floor walker Captain Peacock (Frank Thornton) to keep a semblance of order in front of the shopping public.
Wendy Emerton – later to take the stage name Richard – was born in Middlesbrough. As soon as she came into the world, her hotel manager father put a silver spoon full of champagne into her mouth to signify his wishes for her future. Later, her parents moved to London to manage a Mayfair pub, and she attended St George's school in Mount Street. Her father, who had been a master mason, committed suicide when she was 11. With masonic assistance, she went to the Royal Masonic School for Girls at Rickmansworth, Hertfordshire, which she found "strict" rather than congenial. The art mistress called her paintings and drawings "affected, rather like herself".
She dreamed of becoming a continuity girl in films or television. When her mother asked her where she would really like to live, she replied: "Ambridge". Her ambitions took her to the Italia Conti drama school, where she helped fund her tuition by working as an assistant in the great London stores, Selfridges, DH Evans, Dickens & Jones, Fenwicks and the fashion department of Fortnum & Mason – experiences that did not last long, but gave her more insight than Shirley ever had into the world of Grace brothers.
Her looks and enthusiasm meant that she did not have to wait long for jobs. While at the Italia Conti, she appeared on television with Sammy Davis Jr in the ATV programme Sammy Meets the Girls, and also in No Hiding Place. In 1960 she had her first speaking part, in the popular television police series Dixon of Dock Green, as a runaway teenager. She then made a pop music record with Mike Sarne, Come Outside, that long hovered in the top 10.
Oddly, the first television series in which she appeared was Harpers West One, in which she played an office receptionist in a West End store for two series, ending in 1963, when she made another record, We Had a Dream. Her first comedy TV series was Hugh and I with Terry Scott, Hugh Lloyd and Sugden, through whom she met the director David Croft, who was to employ her throughout her career.
Her early film career was not so fortunate. Her small part in the 1964 Beatles film Help! ended up on the cutting room floor. She had to wait until 1966 for her big screen debut in Doctor in Clover. In Gumshoe (1972), with Albert Finney, she benefited from good reviews.
In 1970 she was in two episodes of Dad's Army as the cinema usherette girlfriend of the spiv Walker, and appeared with Frankie Howerd in Up Pompeii and in Thames TV's Carry On Again Christmas.
In 1971, Richard played a semi-competent conductor in On the Buses; she was given a role in the film version in the same year. She also appeared in Both Ends Meet, a sitcom that centred around a sausage factory, in 1972, a year that was to prove especially significant for her. The pilot programme for Are You Being Served? was screened in September, and early in 1973 the BBC decided to make it into a series. The 1977 cinema version was largely seen as unsuccessful, probably because the plot involved the Grace brothers taking all of their employees on holiday on the Costa Plonka, leaving behind the in-store tensions that had given rise to most of the comedy.
In 1973, Peter Rogers, producer of the Carry On films, asked her to play a girl entering a beauty contest that ended up being wrecked by women's rights demonstrators. It seemed as if she might become a regular member of the Carry On team, but it was not to be. The women's rights demonstrators were so realistic in hurling bags of flour and creating mayhem that Richard fled from the stage, a breach of professionalism that ensured she never heard from Rogers again.
A provincial tour of Noël Coward's Blithe Spirit, in which she played the maid, and some work in pantomime, beginning with Dandini in Cinderella at Dartford, Kent, convinced her that she would not be able to stand long theatrical runs. With the invitation to play Pauline, she was able to put such reverses out of her mind. She took the part so seriously that once, when handed a broom by the director and asked to sweep the pavement, she refused to do so.
When EastEnders celebrated its 15th anniversary on 19 February 2000, just after she was appointed MBE in the millennium honours, she and Adam Woodyatt remained the only two original members of the cast. "Looking back on my career, I've virtually no regrets," she wrote in her autobiography, Wendy Richard No S: My Life Story (2000), adding: "I've had more than my fair share of problems in my personal life." This was no exaggeration: she seemed to have a genius for being exploited emotionally, and her relationships were often troubled.
Richard was first married, in 1973, to Len Black, an importer. The marriage lasted only a matter of months. She married the advertising executive Will Thorpe in 1976, which lasted for three years, after which she married Paul Glorney, a carpet fitter, only to divorce again in 1994. She lived with John Burns for 12 years before marrying him last year, just after her cancer was diagnosed as terminal.
• Wendy Richard, actor, born 20 July 1943; died 26 February 2009