Fury (born Rupert Edmund Holovchik; June 6, 1928) is an American bodybuilder, actor, and model. He is best known for starring in a number of "sword-and-sandal" films in the 1950s and 1960s.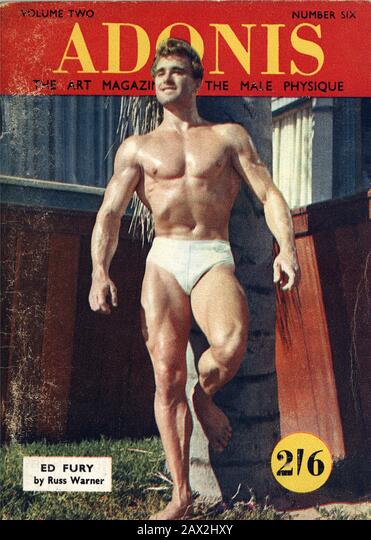 Born in Long Island, New York, Fury moved to Los Angeles, California in the late 1940s and competed in numerous bodybuilding competitions, such as "Mr. Muscle Beach" in 1951 and 1953, coming in third and second respectively. In addition, he worked as a physique model for photographers Bob Mizer and Bruce Bellas, and also made a couple of loops for Mizer's male erotica studio Athletic Model Guild (AMG). Fury began his acting career as a stage actor. After appearing in a handful of uncredited parts in films, he received his first bigger role in The Wild Women of Wongo (1958).
In the 1960s, Fury travelled to Italy and took advantage of the popularity of "sword-and-sandal" films. Led by Steve Reeves, who starred in Hercules (1958), the popularity of those films allowed Fury to star in films such as Colossus and the Amazon Queen (1960), The Seven Revenges (1961), and Maciste Against the Sheik (1962). He also starred as Ursus in the film trilogy Ursus (1961), Ursus in the Valley of the Lions (1961), and Ursus in the Land of Fire (1963), before the popularity of "sword-and-sandal" films waned.[1] Fury returned to acting in the early 1970s and appeared mostly in small parts in television series. Ed Fury also appeared in Barnaby Jones; episode titled, "See Some Evil…Do Some Evil" (04/08/1973).
EdFury died in March 2023.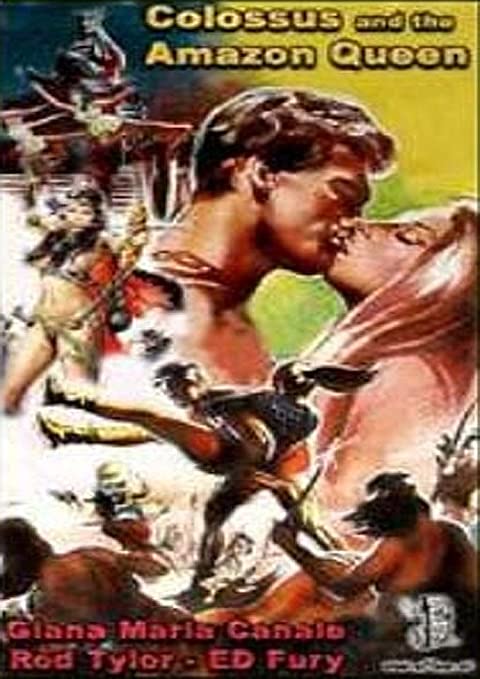 Ed Fury, bodybuilder and star of sword-and-sandal epics – Telegraph obituary
He was a cover star of beefcake magazines who found fame in Italy
ByTelegraph Obituaries22 March 2023 • 2:25pm
Ed Fury, who has died aged 94, was a blond star of muscleman movies who made a name for himself in the late 1950s and early 1960s, following on from the success of such Hollywood hunks as Steve Reeves, Mark Forest, Gordon Scott and Lex Barker and their European (mostly Italian) counterparts.
He took the lead in a string of sword-and-sandal swashbucklers, or "peplum" movies ("peplum" deriving from the Greek word for tunic), most notably in Ursus (aka Mighty Ursus, 1961), about a nobleman brought up by lions, and its sequels, Ursus in the Valley of the Lions and Ursus in the Land of Fire.
"Life is about living to your full potential", he said in 2015. "I never claimed to be a great actor, but I thoroughly enjoyed what I was doing, and watching the satisfaction on the faces of those who saw me do it made it more than worthwhile."
His wardrobe usually consisted of just enough to keep the censors happy, allowing Fury to showcase his rippling physique. He appeared on the cover of Bob Mizer's beefcake magazine Physique Pictorial and became one of the photographer's regular models, also appearing in bodybuilding magazines such as Muscles.
An orphan, he was born Rupert Edmund Holovchik on June 6 1928 in Long Island, New York. At school he was a keen wrestler and bodybuilder, and after the war he moved to Los Angeles and began taking part in competitions like Mr Muscle Beach – he finished third in 1951 and second in 1953 – and modelling for physique studios such as Bruce of LA and the Athletic Model Guild.
His break came when he landed a role on Broadway in the mid-1950s Marseille-set musical, Fanny. One evening, Italian film producers in the audience rushed backstage and signed him up.
By then, Fury had already made his film debut with an uncredited bit part in the 1946 musical Because of Him with Deanna Durbin and Charles Laughton ("an utterly pointless fable" according to The New York Times).
His beefy good looks led to more small roles, including Abbott & Costello Go to Mars in 1953 (as "the Perfect Man"), and his first appearance as a mythical hero, Hercules, in the 1953 Esther Williams vehicle Dangerous When Wet; the same year he made Jane Russell's eyes pop as a member of the Olympic team in Gentlemen Prefer Blondes.
Cameos followed in Bus Stop, with Marilyn Monroe (1956), and South Pacific (1958). Between 1953 and 1958 Fury appeared in 19 movies.
He was given his first substantial role in The Wild Women of Wongo (1958), in which, according to the poster, "untamed maidens capture their mates!" Then in 1960 he went to Italy, winning parts as the heroic lead in such films as Colossus and the Amazon Queen (alongside Rod Taylor), The Seven Revenges and Maciste Against the Sheik, as well as his Ursus trilogy.
When the popularity for swords and sandals waned, Fury returned to America, landing guest appearances in such shows as Star Trek, Columbo, Mission: Impossible, Cannon and Fantasy Island before retiring in 1980.
"I believe in a healthy mind and a healthy body," he said in 1988. "You see, this is what you have, you better take care of it, or it won't take care of you … You're dead a long time, you better have fun now and enjoy yourself, because that's what we're here for."
He returned briefly in 1996 in Dinosaur Valley Girls, a film, according to the Imdb website, set "in a world of dangerous dinosaurs, grunting cavemen and a tribe of exotic, love-starved cavegirls".
In 2001, as part of Labor Day festivities, he was honoured in a ceremony at Venice Beach by the Los Angeles parks and recreation department, along with other bodybuilders who had made their mark in the film world.
Ed Fury met Marceline Yvette Dubois, known as Shelly, in 1955, and they married four years later. She survives him.
Ed Fury, born June 6 1928, died February 24 2023