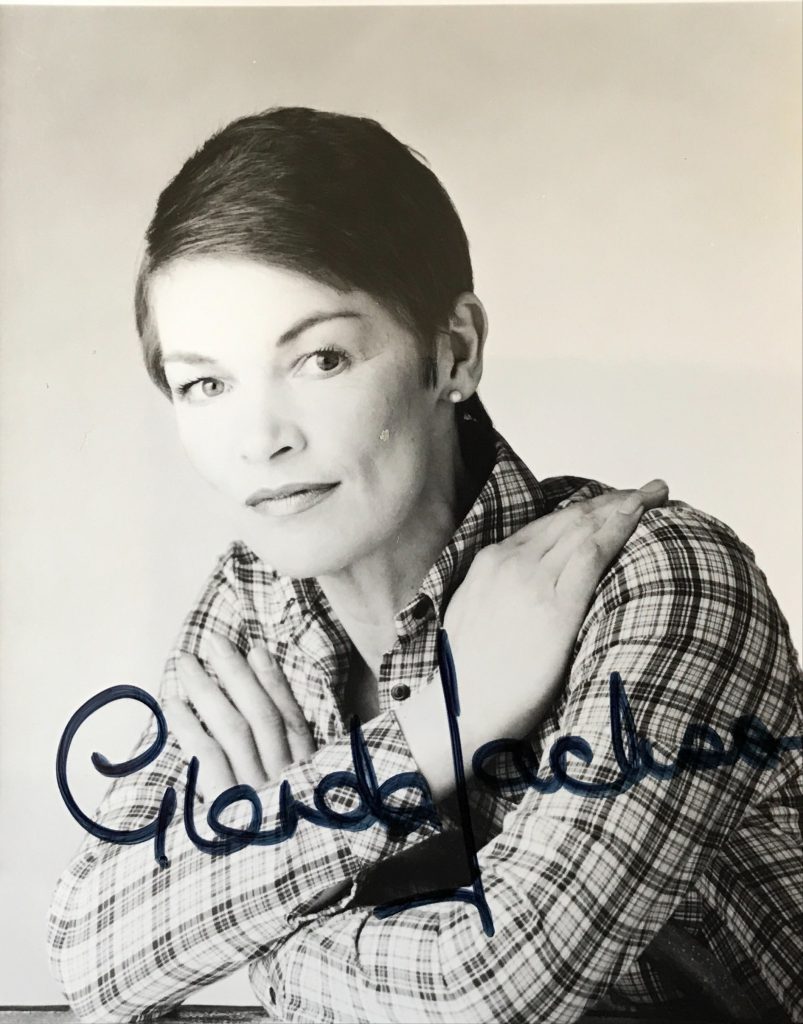 RADA-trained Glenda Jackson was shaped by her work with the Royal Shakespeare Company which she joined in 1964 and specifically by director Peter Brook's experimental Theatre of Cruelty season that year and its Antoine Artaud-influenced improvisational games. She won acclaim for her chilling performance as an asylum inmate portraying Danton's murderer Charlotte Corday in the 1965 London and New York productions of "Marat/Sade", staged by Brook. And although she made a brief screen appearance as an extra in "This Sporting Life" (1963), her first significant film work was reprising the role of Corday in Brook's 1967 screen version of "Marat/Sade", perhaps auguring the many neurotics she has so brilliantly portrayed on stage and film.
Plain-featured but striking looking, with a gift for conveying blistering disgust or contempt with her curled lip, her clipped, almost spitting delivery and her cold stare, Jackson has nonetheless played a wide range of roles from queens, romantics, seductresses and sensualists to independent women and intellectuals; she has excelled at portraying high-strung, strong-willed and sexually rapacious women in notable films by such directors as Ken Russell ("The Music Lovers" 1971), John Schlesinger ("Sunday, Bloody Sunday" 1973) and Joseph Losey ("The Romantic Englishwoman" 1975).
Jackson won two Best Actress Oscars, for her roles in Russell's D.H. Lawrence adaptation, "Women in Love" (1970) and for her change of pace performance in Melvin Frank's light romantic comedy "A Touch of Class" (1973). She also won two Emmys for her portrait of Queen Elizabeth I from youth to old age on the series "Elizabeth R" (shown in the USA on PBS in 1972).
Jackson made an assured switch to middle-aged roles in the mid-1970s, beginning with the Hepburn-Tracy style comedy, "House Calls" (1978), opposite Walter Matthau. In 1992, Jackson won a seat in the British Parliament as a member of the Labour Party and retired from acting.
In 2019 she made a comeback to acting.