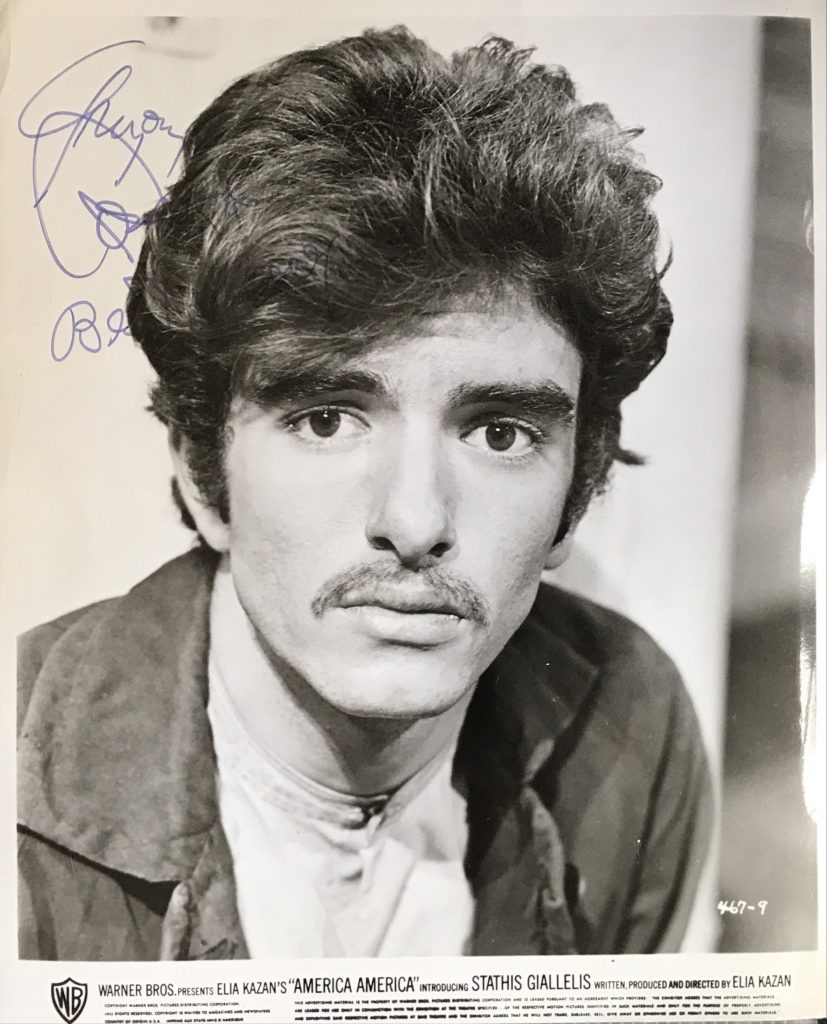 Gregory Rozakis. Obituary.
Gregory Rozakis (January 30, 1943 — August 24, 1989) was a playwright and actor who died of AIDS
in Brooklyn. He was 46 years old.
Born and raised in Park Slope, Brooklyn, Rozakis graduated from Erasmus Hall High School, Brooklyn in 1961, and was a schoolmate of Barbra Streisand..
Rozakis played a leading role as Hohannes Gardashian, the Armenian in Elia Kazan's America America (1963) and was nominated for a Golden Globe for Best Performance by an Actor in a Supporting Role in any Motion Picture.
Rozakis also played Charlie Chaplin in the Cotton Club (1984) and had roles in Royal Hunt of the Sun (1968) and Death Wish (1974). He made his Broadway debut as Kim Stanley's son in William Inge's Natural Affection.
Rozakis' play, Chalk Marks on a Brick Wall, which he also acted in, was produced off-Broadway when he was only 18. It was also featured on TV by CBS. Another play he wrote, The Class, was also produced off-Broadway.
Rozakis guest starred in numerous TV series, such as Charlie's Angels, Kojak, Starsky and Hutch and Baretta.