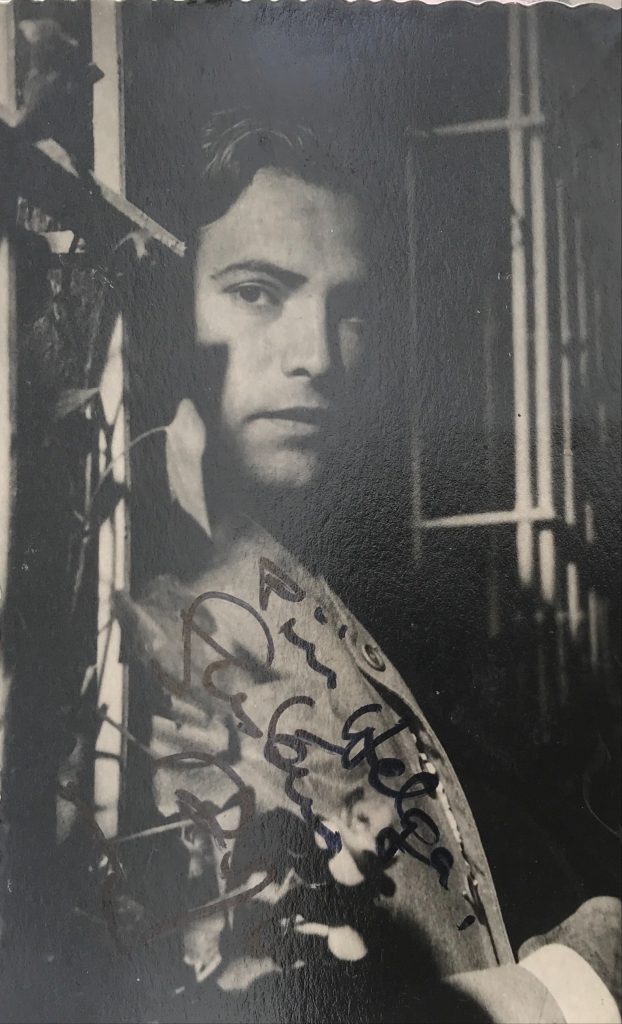 Gustavo Rojo. Wikipedia.
Gustavo Rojo Pinto (5 September 1923 – 22 April 2017) was a Uruguayan film actor and producer. He appeared in more than 160 films and television shows between 1938 and 2016. He is the father of Ana Patricia Rojo.
Gustavo Rojo was born on 5 September 1923 on a German ship in the middle of the Atlantic Ocean.[2]
His mother was the prominent Spanish author Mercedes Pinto, who emigrated to Uruguay for political reasons. His two older siblings, Pituka de Foronda and Ruben Rojo, also became actors. In the late 1920s, Mercedes wrote a play and Gustavo made his theater debut. Gustavo's screen debut came as a child actor in the 1938 Cuban film Ahora seremos felices, in which his older sister Pituka had a starring role. In the 1940s, the family moved to Mexico, where Rojo worked steadily throughout the 1940s.[3]
In 1947, he made his Hollywood debut in the film Tarzan and the Mermaids, which starred Johnny Weissmuller and Brenda Joyce.
Rojo was engaged to Austrian actress Erika Remberg in 1958. He died on 22 April 2017 at the age of 93 in Mexico City.