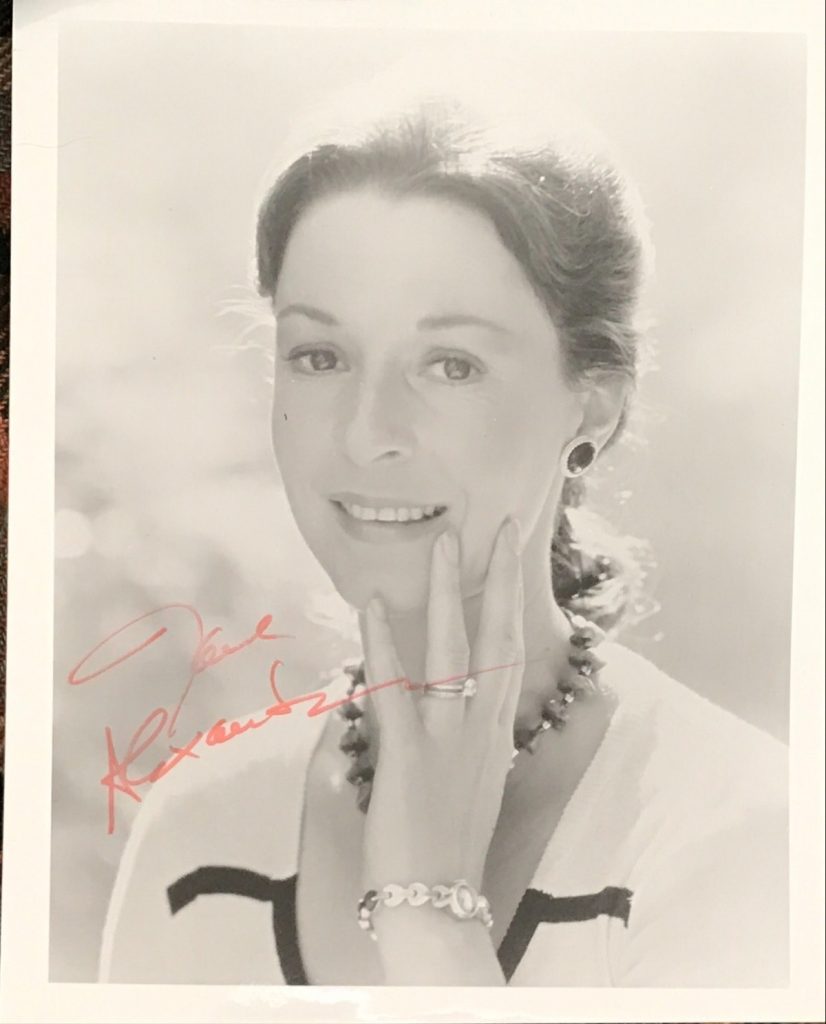 Gary Brumburgh's entry:
Angular in features, reserved in demeanor and more-or-less plaintive in appearance, actress Jane Alexander's has played down the glamor card for the most part. Her true brilliance has come from the remarkable range and depth of her talent. Heralded as one of the finest 70s actresses to arrive in films following a towering Broadway success, Jane went on to earn an Oscar nomination for her film debut, an acknowledgment given to very few of her acting peers.
She was born Jane Quigley in Boston, Massachusetts, on October 28, 1939, the daughter of Thomas, an orthopedic surgeon, and Ruth Elizabeth (née Pearson) Quigley, a nurse. Jane attended Beaver Country Day School, an all-girls facility, just outside of Boston. Here is where she first aspired to acting and made her stage debut as an adolescent in a production of "Treasure Island". Urged on by her father to find stability in her life, she first attended college before embarking on an acting career. She studied math as well as theater at Sarah Lawrence College in Bronxville, New York, where she thought computer programming might be a convenient alternative in case her acting dreams fell through. However, a chance to study at the University of Edinburgh in Scotland, wherein she became a member of the Edinburgh University Dramatic Society, dissolved any other career interests but acting.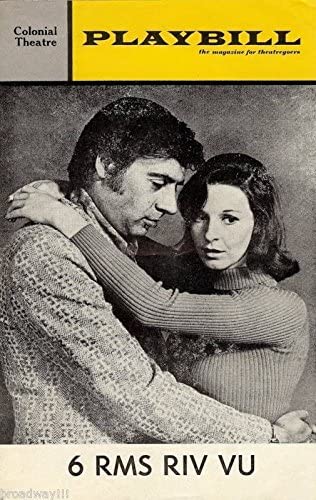 Following theater roles in "The Inspector General" and "Look Back in Anger", Jane found critical success in 1967 when chosen to play the mistress of black boxer Jack Jefferson in the landmark production of "The Great White Hope" at the Arena Stage in Washington, DC. opposite James Earl Jones. She and Jones both won Tony and Drama Desk Awards for their performances when the play went to Broadway the following year. Both also earned Academy Award nominations after making the transition to film. The Great White Hope(1970) would mark the first of four nominations for Jane. Although singled out for her supporting roles in All the President's Men (1976), Kramer vs. Kramer (1979) and her heartfelt leading role in Testament (1983) as a small town wife whose family is threatened by radioactive fallout, the Oscar trophy has remained elusive. On stage, she received a plethora of Tony nominations over the years for such sterling work in "6 Rms Riv Vu" (1972), "Find Your Way Home" (1974), "First Monday in October" (1978), "The Visit" (1991), "The Sisters Rosenzweig" (1993), and "Honour" (1998). Other telling parts came as Gertrude in "Hamlet", Hedda in "Hedda Gabler", Cleopatra in "Antony and Cleopatra", Annie Sullivan in "Monday After the Miracle" and Maxine in "The Night of the Iguana".
Jane has triumphed just as notably on TV. She perfectly embodied the unglamorous role of Eleanor Roosevelt opposite Edward Herrmann's FDR in the TV movies Eleanor and Franklin (1976) and Eleanor and Franklin: The White House Years (1977) and was Emmy-nominated both times for her efforts. Decades later she would portray FDR's mother, Sara Delano Roosevelt, in HBO's Warm Springs (2005) starring Kenneth Branagh and Cynthia Nixon and won the coveted award for 'Best Supporting Actress'. Throughout the years she would play a myriad of quality leads in such TV-movies as A Circle of Children (1977);Arthur Miller's Playing for Time (1980); which earned her a second Emmy, the title role inCalamity Jane (1984); Malice in Wonderland (1985), in which she portrayed notorious gossip maven Hedda Hopper; Blood & Orchids (1986), and; In Love and War (1987).
Alexander met and married her first husband, Robert Alexander, in the early 1960s in New York City, when both were attempting to jumpstart their acting careers. They had one son, Jace Alexander in 1964, an actor/director in his own right who co-founded the avant garde NYC theater company Naked Angels. Her marriage to Alexander, who was also a director, ended in divorce. She later met producer/director Edwin Sherin in Washington, DC, while he was serving as artistic director at the Arena Stage. He has three sons from his previous marriage. They married in 1975 and reside in New York City.
In 1993, Jane took a sabbatical from acting when President Clinton appointed her as the first chairman of the National Endowment for the Arts. Relocating to Washington, DC, she showed strong leadership and served for four years. Her 2000 book, "Command Performance: an Actress in the Theater of Politics" chronicles the challenges she faced heading up the organization when the Republican Congress unsuccessfully tried to shut it down. The agency survived but with a 45% cut in funding.
In 2004, Alexander, together with her second husband, joined the theater faculty at Florida State University (FSU). She holds honorary doctorates from 11 colleges and universities in the U.S. In addition, Jane has been active on many boards, including the Wildlife Conservation Society, Project Greenhope, the National Stroke Association, and Women's Action for Nuclear Disarmament. She has also received the Israel Cultural Award and the Helen Caldicott Leadership Award.
– IMDb Mini Biography By: Gary Brumburgh / gr-home@pacbell.net