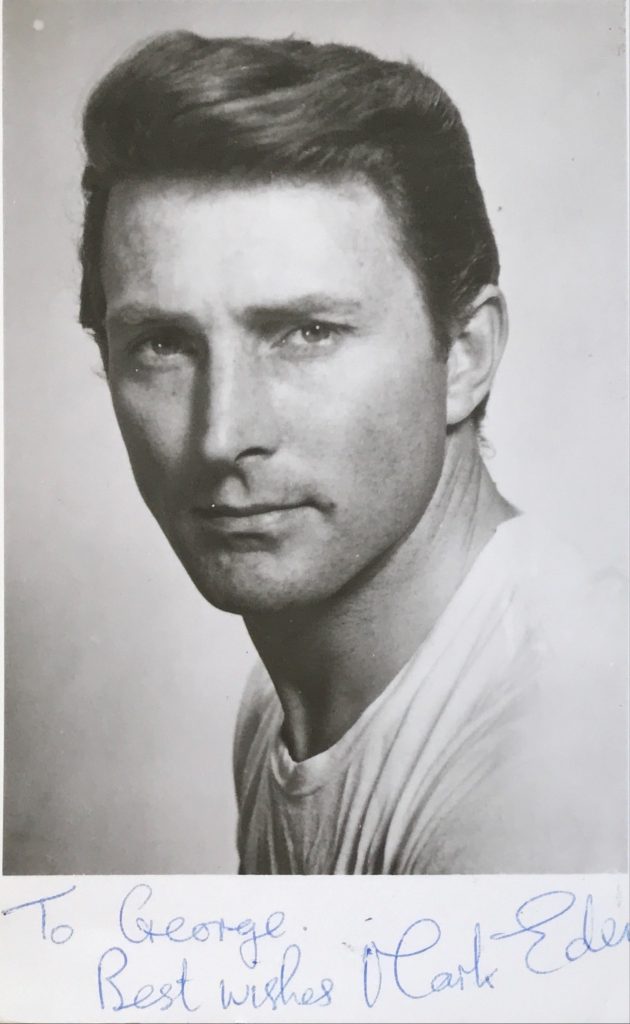 Mark Eden was born in London on 14th February 1928. After leaving school he had a variety of jobs including a tailor's presser, an adding machine clerk, a door-to-door salesman, a fairground barker and a vocalist with bands at seaside resorts before becoming an actor. In 1958 he joined the Swansea Repertory Company and in the same year he made an early television appearance in the classic serial Quatermass and the Pit. Further repertory work followed in Llandudno and London as well as appearances in an Arnold Wesker trilogy of plays at the Royal Court Theatre. On the big screen he was in the 1962 film The L-Shaped Room (in which Patricia Phoenix also had a small part) and on television appeared in The Avengers, Doctor Who, The Prisoner and a regular role as Detective Inspector Parker in the BBC's early 1970s adaptations of Dorothy L. Sayers Lord Peter Whimsey mysteries.
Mark first appeared in Coronation Street in March and April 1981 as Wally Randle, a lorry driver who attracted Elsie Tanner in a big way but who rejected her because he felt she was too old for him. In January 1986 he returned to the programme as Alan Bradley, a love interest for Rita Fairclough who over the next three years developed into one of the most famous villains in the programme's history, meeting his famous end when hit by a Blackpool tram when pursuing a by now mentally-broken Rita across the promenade in December 1989.
His third connection with the programme is that at the time of appearing as Alan he was living with Sue Nicholls(Audrey Roberts) and the two were happily married in 1993.
After leaving the Street he has continued appearing on stage and television and has appeared on several programmes to talk fondly about his time as Alan Bradley.