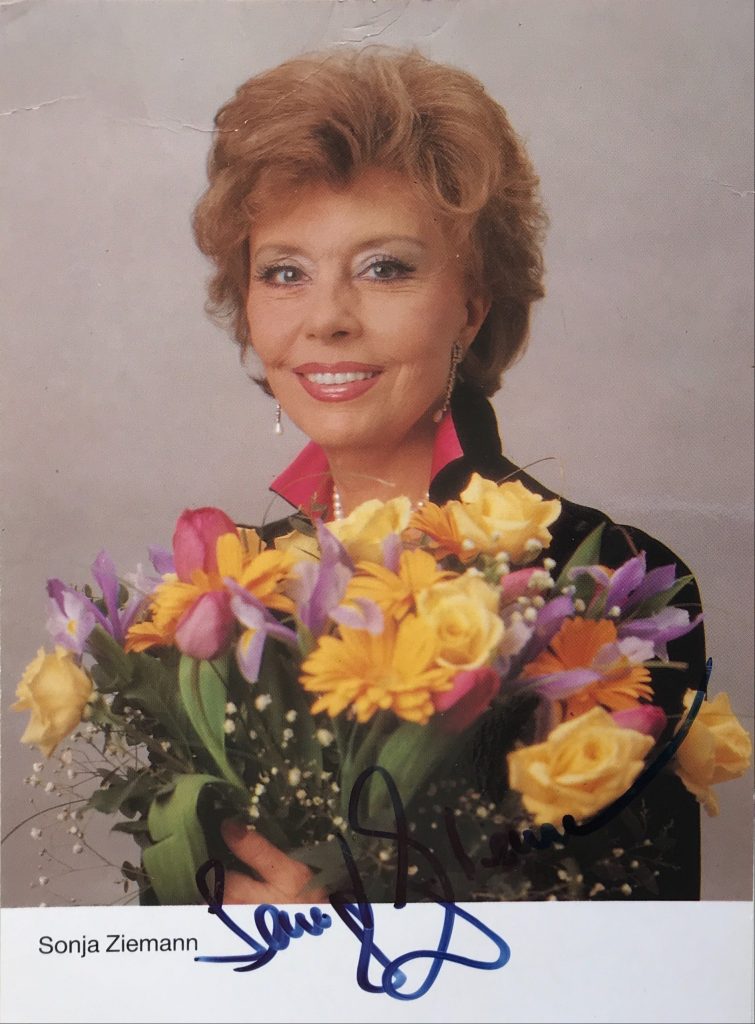 Sonja Ziemann. Wikipedia.
Sonja Alice Selma Toni Ziemann (born 8 February 1926 in Eichwalde, Province of Brandenburg) is a German film and television actress.
Beginning in 1941, Ziemann performed in operettas and revues. Following World War II, her performances primarily came at the Metropol-Theater in Berlin.
Ziemann began working in films when she was 15, and by age 18 "was a star of the first magnitude". She was a notable German film star in the 1950s, particularly in the Heimatfilm genre. She formed a screen couple with actor Rudolf Prack[1] in a number of films, including The Black Forest Girl (1950) and The Heath Is Green (1951). Both films were viewed by over 15 million people in the cinema, making them two of the most successful films of the German post-war era.
Ziemann's work took on more of an international scope in the 1960s as she co-starred in The Secret Ways (1961), her first American film, and appeared in The Bridge at Remagen (1969).
In 1962, Ziemann returned to the stage, portraying Eliza Dolittle in productions of My Fair Lady in Zurich and Munich. She continued to appear on stage in various productions in the 1970s.