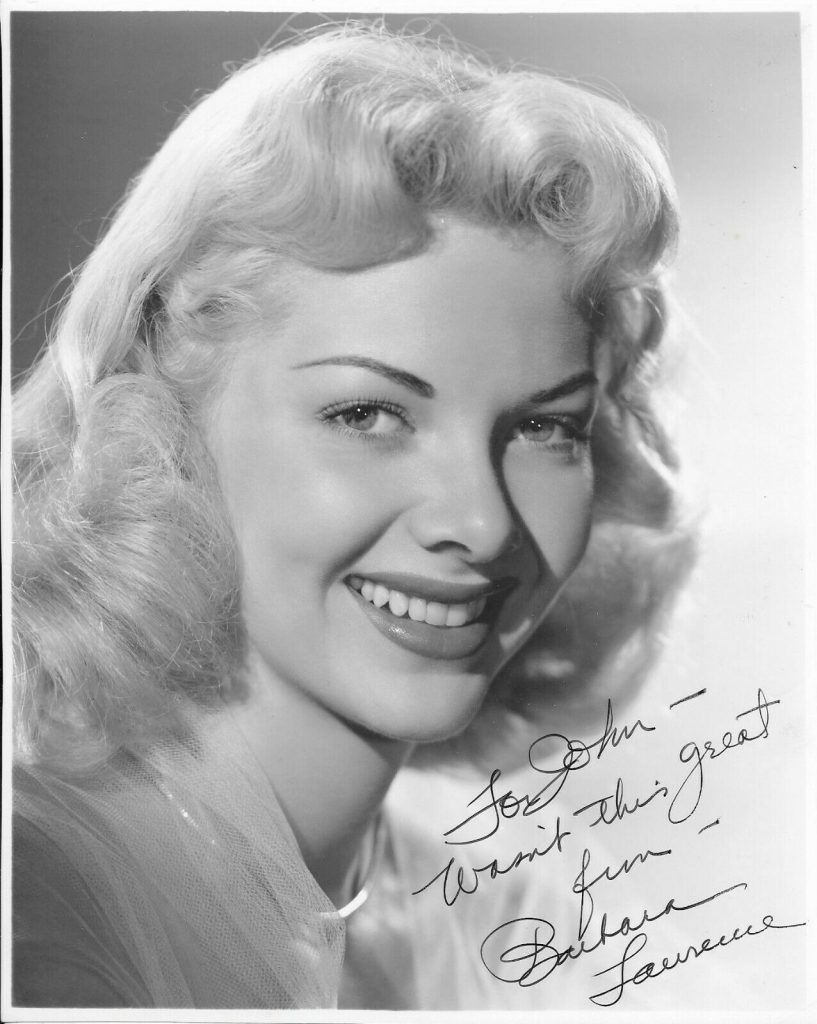 Actress Barbara Lawrence, who played Gertie Cummings in the 1955 movie Oklahoma!, died in 2014. She was 83.
Her daughter-in-law, Christy Nelson, said Friday that the actress died of kidney failure on Nov. 13.
Lawrence's career spanned the late 1940s through the early 1960s.
Her movies include The Street with No Name, A Letter To Three Wives and the 1957 sci-fi cult classic Kronos.
Her TV work included episodes of Perry Mason and Bonanza.
Lawrence later became an author, publicist and real estate agent in Beverly Hills.
She has a star on Hollywood's Walk of Fame
Daily News obituary in 2013:
Barbara Lawrence, a starlet from Hollywood's Golden Age who later became a novelist, publicist and Realtor, has died.
She was 83.
"I remember my mother-in-law as beautiful and smart, very classy," said Christy Nelson, the wife of Lawrence's youngest son, Barry Nelson. "She really was special in everything she set out to do."
Lawrence, who has a star on the Walk of Fame, appeared in 30 movies and 70 television shows from the late 1940s through the early 60s, according to her family.
She was usually cast as the leading lady's best friend or — if there was a man involved — worst enemy.
Among her best-known roles was Gertie Cummings in the 1955 Rodgers and Hammerstein musical, "Oklahoma!," and Vera Hunter in the 1957 sci-fi cult classic "Kronos."
Lawrence was also in "A Letter To Three Wives," "Unfaithfully Yours" and "The Street with No Name," appearing alongside Kirk Douglas, Rock Hudson, Rex Harrison and Tyrone Power, and in episodes of "Perry Mason" and "Bonanza" with James Garner, Charles Bronson and James Coburn.
She had a cameo in "The Star," playing herself and causing a commotion among eager fans while arriving at a Hollywood party, to the consternation of Bette Davis, whose own role was that of a fading actress.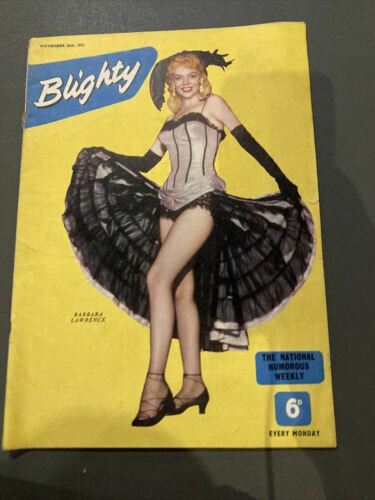 Lawrence — a direct descent of Francis Eaton, who came to America on the Mayflower — was born in Oklahoma on Feb. 24, 1930.
She moved with her mother to California at age 10, and was crowned "Little Miss Hollywood of 1942."
In her teens, she became a model and then an actress under contract to 20th Century Fox Studios, attending high school on the lot and dating Mickey Rooney, Robert Wagner and Howard Hughes, who gave her private flying lessons on his plane.
Lawrence retired from acting in the mid-1960s to care for her four young children, and spent several years in South America.
She later became an author of adventure and mystery novels, a publicist on the Los Angeles bicentennial celebration, and a real estate agent in Beverly Hills, according to her family.
Christy Nelson said she was fearless, becoming among the oldest women to climb Angel Falls in Venezuela, the world's highest uninterrupted waterfall.
"She had class and sass and everyone who crossed her 83-year path on this earth were better people for it," Nelson said.
Lawrence suffered from dementia in her final years, and succumbed to kidney failure November 13.
At the time of her death, her youngest son was in intensive care recovering from a serious mountain bike accident. The family delayed revealing that she had died until his condition was stable