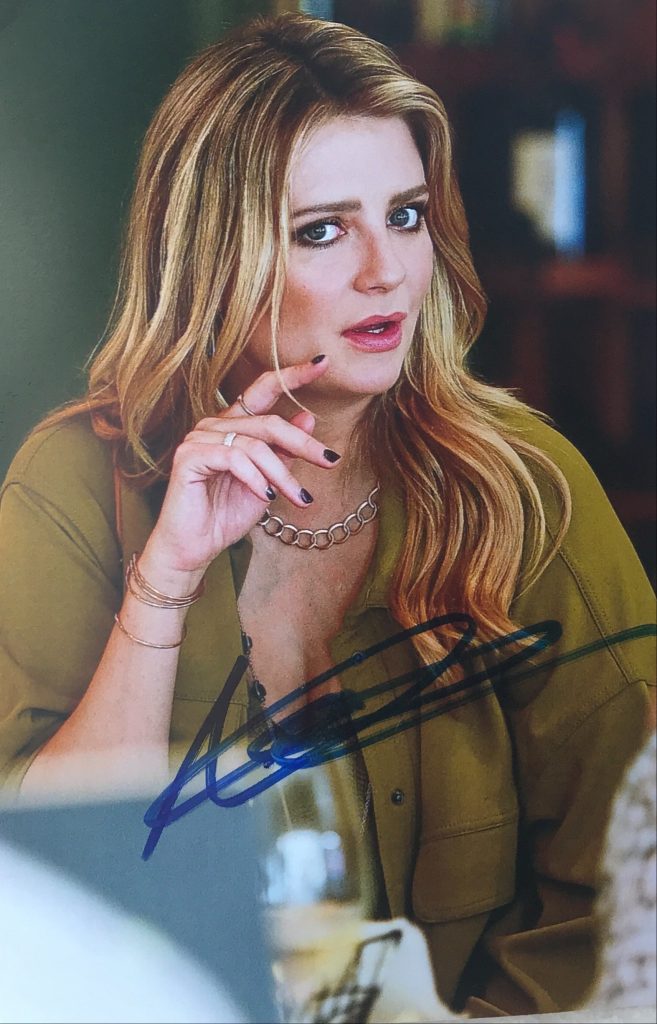 Mischa Barton (born 24 January 1986)[1] is a British-American film, television, and stage actress. She began her career on the stage, appearing in Tony Kushner's Slavs! and took the lead in James Lapine's Twelve Dreams at New York City's Lincoln Center. She made her screen debut with a guest appearance on the American soap opera All My Children (1996), and voicing a character on the Nickelodeoncartoon series KaBlam! (1996–97). Her first major film role was as the protagonist of Lawn Dogs (1997), a drama co-starring Sam Rockwell. She appeared in major pictures such as the romantic comedy Notting Hill (1999) and M. Night Shyamalan's psychological thriller The Sixth Sense (1999). She also starred in the indie crime drama Pups (1999).
Barton later appeared in the independent drama Lost and Delirious (2001) and guest-starred as Evan Rachel Wood's girlfriend on ABC's Once and Again (2001–02). She played Marissa Cooper in the Fox television series The O.C. (2003–06), for which she received two Teen Choice Awards. The role brought Barton into mainstream fame, and Entertainment Weekly named her the "It Girl" of 2003.
Barton has since appeared in the comedy remake St Trinian's (2007), the Richard Attenborough–directed drama Closing the Ring (2007) and Assassination of a High School President (2008). She returned to television, starring in the short-lived Ashton Kutcher-produced CWseries The Beautiful Life (2009). In 2012, she returned to the stage, performing in the Irish production of Steel Magnolias. She also appeared alongside Martin Sheen in Bhopal: A Prayer for Rain (2014). She has garnered critical praise for her roles in independent films, with the Los Angeles Times praising her "standout" performance in Starcrossed (2014). Barton has been cast in the MTV series The Hills: New Beginnings, a reboot of the hit show The Hills.