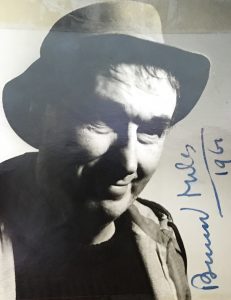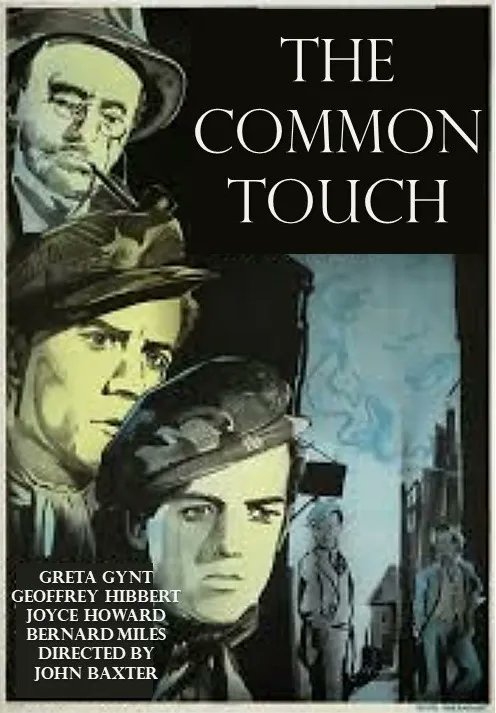 New York Times obituary in 1991:
Bernard Miles, the actor and founder of the Mermaid Theater in London, who was made a life peer, died today. He was 83 years old.
He died in his sleep at a nursing home in Knaresborough, north Yorkshire, 150 miles north of London, his son, John, said. He had recently suffered fractures in both legs, according to the Press Association, the domestic news agency.
Knighted in 1969, Lord Miles was made a life peer in 1979. Laurence Olivier was the only other British actor to be honored with a peerage.
Lord Miles appeared in more than 100 plays after making his professional debut in 1930 as the second messenger in Shakespeare's "Richard III." His roles included Iago in "Othello," Christopher Sly in "The Taming of the Shrew," Antonovitch in "The Government Inspector," and Face in "The Alchemist." In 1959, he played Long John Silver in his adaptation of "Treasure Island," a part he was to reprise often.
During the 1960's, he starred in productions of Brecht's "Galileo," Ibsen's "John Gabriel Borkman" and Sophocles's "Oedipus the King" and "Oedipus at Colonus."
But it was for his advocacy of good theater rather than his acting that Lord Miles was best known. He formed the Mermaid Theater Trust in order to build the first playhouse in 300 years in London's financial district, the City.
"I regard the Mermaid as a popular theater," Lord Miles once said. "We want people to come to this place and take their shoes and socks off and make themselves comfortable."
His first attempt to found the Mermaid Theater in 1950 did not succeed. But in May 1959 he opened a second Mermaid Theater at Puddle Dock on the River Thames with "Lock Up Your Daughters," a musical that became a long-running hit. The theater has been active ever since, and in recent years has housed productions of "Glengarry Glen Ross," "Mother Courage," starring Glenda Jackson, and "A Moon for the Misbegotten," with Frances de la Tour.
Lord Miles's film credits include "In Which We Serve" (1942), "Great Expectations" (1946), "Carnival" (1946) and "The Man Who Knew Too Much" (1956).
He wrote four books — "The British Theater" (1947), "God's Brainwave" (1972), "Favorite Tales From Shakespeare" (1972) and, with J. C. Trewin, "Curtain Calls" (1981).
"The theater is the home of the ego," he once said. "You stand in the middle of the stage with all the lights on you, and people roar with laughter every four minutes, and there's no feeling like it."
His wife, the actress Josephine Wilson, died last year. In addition to his son, he is survived by a daughter, Bridget.