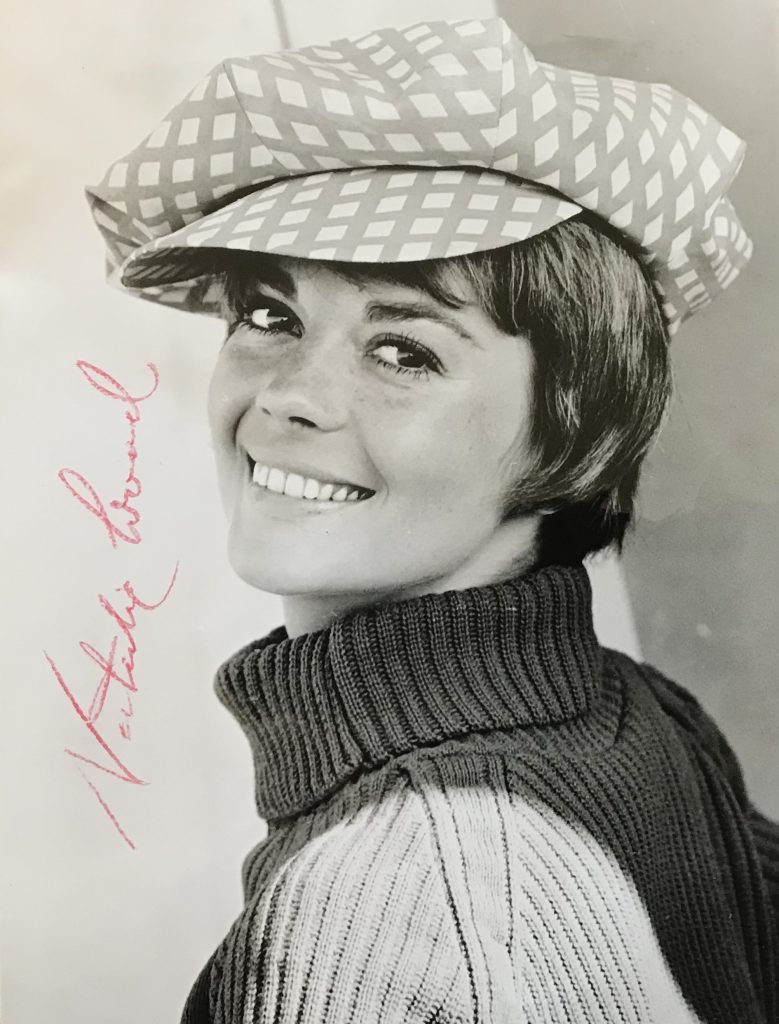 New York Times obituary in 1981:
In a Hollywood career that began when she was only 4 years old, Natalie Wood made scores of films, was nominated for the Academy Award three times, won numerous lesser acting awards, amassed a fortune and became a household name to moviegoers.
Miss Wood, 43 years old at her death yesterday in the Pacific off Catalina Island, never won an Oscar, though she was nominated for her work in "Rebel Without a Cause" in 1955, "Splendor in the Grass" in 1961 and "Love With the Proper Stranger" in 1963.
From child star to teen-age ingenue to mature actress, Miss Wood, a short, slender woman with brown hair, radiant dark eyes and a flair for the extravagant, grew up in, and with, the Hollywood of celluloid images: mansions and yachts, midnight swims and motorcycle rides, celebrity parties and night life.
She was married twice to the actor Robert Wagner and once to Richard Gregson, an English film producer, and had been linked romantically at various times with Nicky Hilton, James Dean, Elvis Presley and others.
Her flamboyant life style, huge salaries, marriage troubles and romantic escapades made her the focus of endless publicity in movie magazines and gossip columns. She was often compared with Elizabeth Taylor, another of the relatively few actresses who made the transition from child to adult stardom.
Many of Miss Wood's pictures were not critical successes, although many did well at the box office. But she won wide critical acclaim for several major performances, in addition to those nominated for Oscars, most notably as a girl in the Christmas classic, "Miracle on 34th Street," in 1947, and as Maria in the film version of "West Side Story," in 1961.
"Because she was so glamorous, people didn't realize she was as good as she was," Paul Mazursky, who directed her in the 1969 film "Bob and Carol and Ted and Alice," said yesterday. Nominated for an Emmy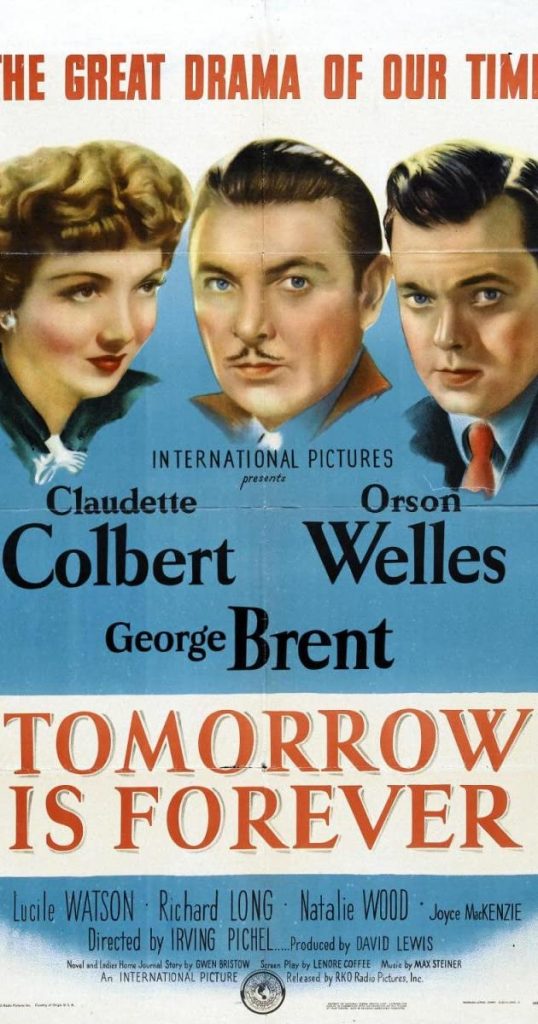 Miss Wood, who also appeared on television and was nominated for an Emmy for her performance in "Cat on a Hot Tin Roof," recently began a film, "Brainstorm," with Louise Fletcher, Cliff Robertson and Christopher Walken. She had been scheduled to make her stage debut in "Anastasia" on Feb. 12.
Miss Wood and Mr. Wagner owned a production company and had an interest in ABC Television's "Charlie's Angels," which in 1979 and 1980 became an object of charges that $1 million in profits were funneled into the "Starsky and Hutch" series. The Wagners did not sue, however, and officials brought no charges against Spelling-Goldberg Productions, which produced "Charlie's Angels."
Natalie Wood was born Natasha Gurdin in San Francisco on July 20, 1938, the daughter of Russian immigrant parents. When she was 4, the family moved to Santa Rosa, Calif., where Irving Pichel, the director, was making a 20th Century-Fox film, "Happy Land" He gave her and her mother, Maria, a former ballerina, small parts.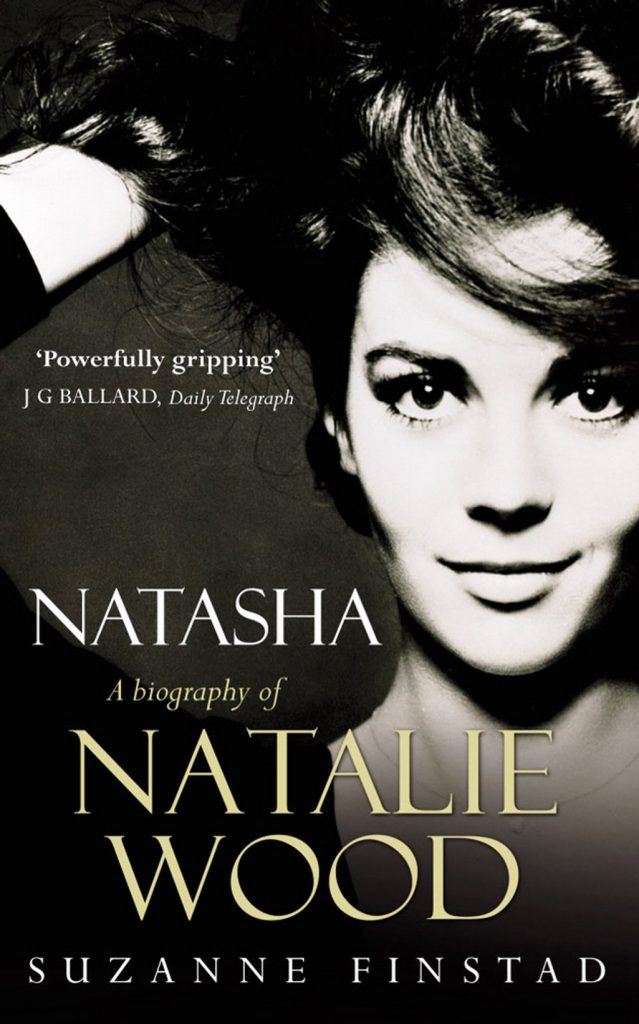 Two years later, Mr. Pichel cast the child as a waif in "Tomorrow Is Forever." She proved something of a scene stealer and in 1944, with her name changed, began earning $1,000 a week. A Success in 'Miracle'
After her appearance in "Miracle on 34th Street," with Maureen O'Hara and John Payne, with Edmund Gwenn as Santa Claus, she was acclaimed by some as Hollywood's best child actress.
Her breakthrough into young adult roles came at 17 in 1955 in "Rebel Without a Cause," with James Dean. Two years later, she was chosen over 100 others, including Elizabeth Taylor and Audrey Hepburn, for the title role in the adapation of Herman Wouk's bestselling novel, "Marjorie Morningstar."
In 1961, Miss Wood played a small-town Kansas girl in William Inge's "Splendor in the Grass." Miss Wood portrayed a young Puerto Rican woman in "West Side Story," the United Artists film of the Broadway musical. It was Miss Wood's first musical, with songs dubbed by Marni Nixon.
Miss Wood and Mr. Wagner were married in 1957 and divorced in 1962. She married Mr. Gregson in 1969 and, after a divorce, remarried Mr. Wagner in 1972. Miss Wood is also survived by two daughters, Courtney Brooke Wagner, 7, and Natasha Gregson, 11. Katherine Wagner, 16, a child of Mr. Wagner's marriage to Marion Marshall, also resided with the couple.